As our organization continues to expand our life-saving programs and grow our presence throughout Arizona, we wanted to make sure our brand reflects who we are and all we hope to accomplish in the future.
Our organization has evolved over the years, but our commitment to saving the lives of cats and dogs has remained the same. Since 1971, AAWL has been a safe haven for animals throughout Arizona. It is who we are at our core, and it's time that our brand truly reflects how our team members, volunteers, adopters, and all our supporters feel when they think about AAWL.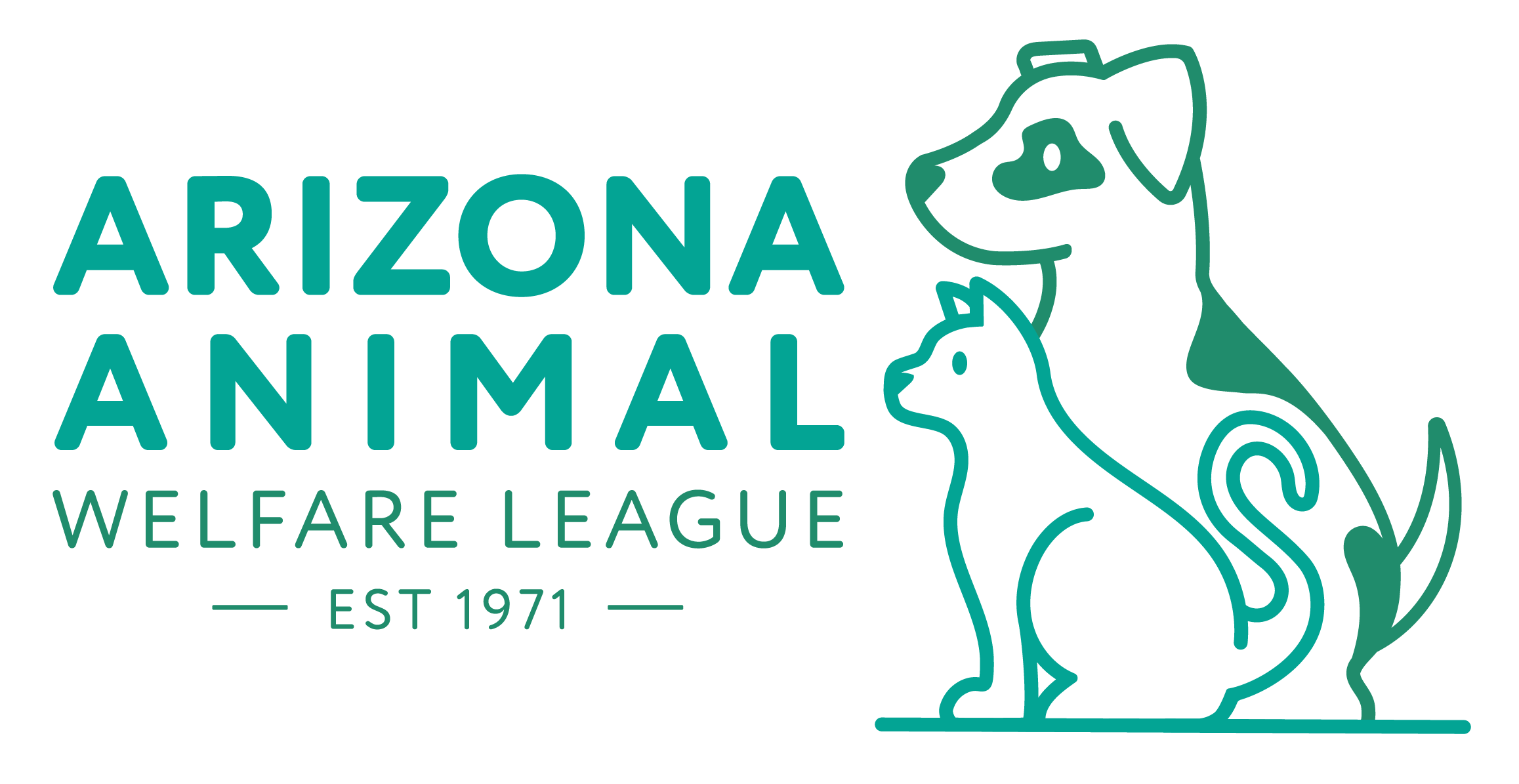 Our new logo symbolizes feelings of warmth, love, and stability, and centers around the outline of a cat and dog who look toward the name that represents the people who care for them not only on a temporary basis but for their entire lives - highlighting the important commitment that AAWL makes to each animal that comes through our shelter: you have a home here no matter what. The year depicts AAWL's history as Arizona's oldest and largest no-kill shelter while the modern design represents the future ahead.
A future where we achieve our vision of a No-Kill Arizona that provides compassionate care for animals and the people who love them.
As part of our new five-year strategic plan, we're striving to become more inclusive and welcoming by better-serving pet owners from underserved communities and helping keep animals with their pet families and out of the shelter system altogether - where no pet owner ever has to make the difficult decision to surrender an animal because they can't afford vet care or behavior support.