AAWL Welcomes Alessandra Navidad as President and CEO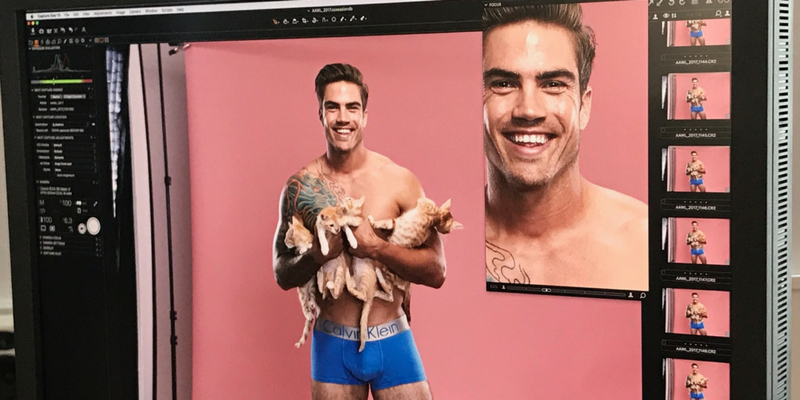 Our 2018 Models. Mutts. Meow calendar is now on sale for pre-order!
Article Written By Lindsey Reiser
FOUNTAIN HILLS, AZ (3TV/CBS 5) -
More dogs in the Valley are becoming sick with a dangerous bacteria and three have died.
The leptospirosis bacteria is very contagious, and causes vomiting, shaking and lethargy, among other symptoms. It can also spread to humans.
You can get a vaccine for your dog to prevent it.
PHOENIX (3TV/CBS 5) -
Animal advocates say important consumer protection provisions in Arizona's new puppy mill law have been rendered moot after the U.S. Department of Agriculture took down its animal welfare inspection website.
If you're in the market for a new best friend — or pair of new best friends — the Arizona Animal Welfare League is running a deal for adoptions.
As part of their "Me and My Shadow" program, the Arizona Animal Welfare League and SPCA are trying to de-stigmatize black cats:
To celebrate Black Cat Appreciation Day (which occurred on Monday, August 17, 2015), the Arizona Animal Welfare League & Society for Prevention of Cruelty to Animals (AAWL & SPCA) is offering a "Me and My Shadow" two-for-one adoption special that extends through August 23. During this time, you can adopt any cat or kitten at the regular adoption fee and adopt a black and white kitten at no additional cost.
PHOENIX - Studies show that black dogs and cats are adopted less often than pets of other colors, but Black Cat Appreciation Day is hoping to change that.
On Monday, the Arizona Animal Welfare League and SPCA starts a week-long special for adoptable dark-colored felines.
Pages