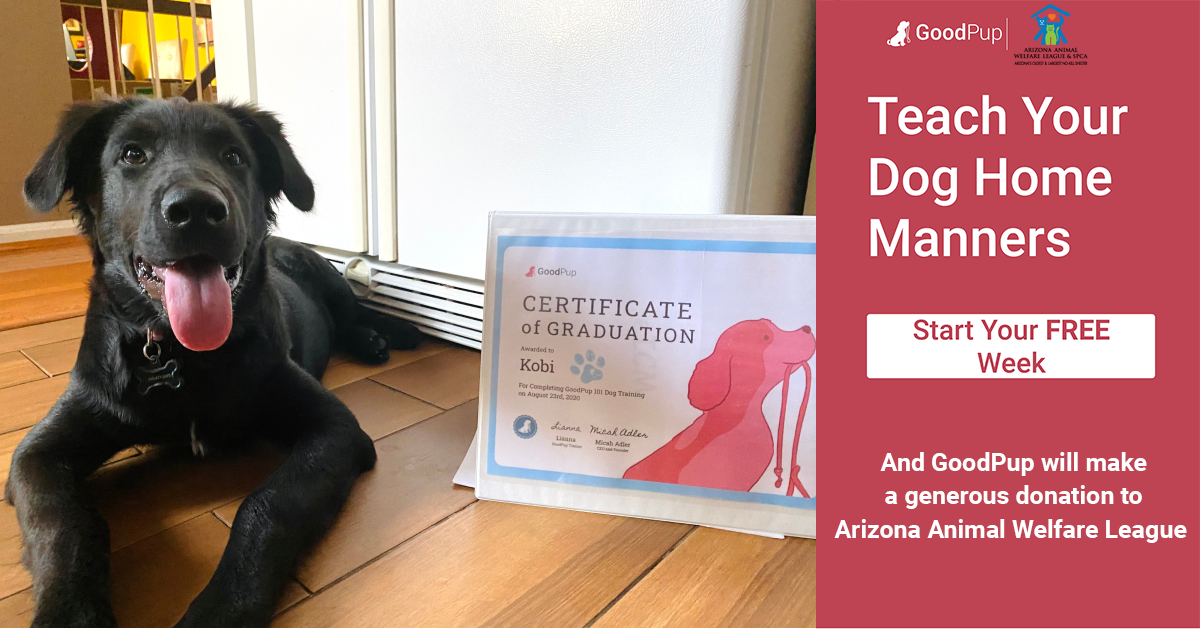 Training is essential to building bonds with your dog.
Announcing an exciting partnership with GoodPup, the nation's leading dog training service by live 1-on-1 video chat! When you sign up, You will receive 1 FREE week of training and GoodPup will make a generous donation to help us care for more homeless animals. It's even easier, more enjoyable, efficient, and effective when done in the familiar surroundings of a dog's own home with its owner. GoodPup provides private training with certified trainers who teach cues and advanced behavior on topics like:

Anyone can get one week of FREE training and GoodPup will send a generous donation to The Arizona Animal Welfare League. Adopters receive the added benefit of 20% off GoodPup training for life, helping their adopted pets build bonds with their new owner and adjust to their new home.
Get one week of FREE private training with the nation's leading dog training over video chat service and help homeless pets, too!

Looking for more training resources and flyers?