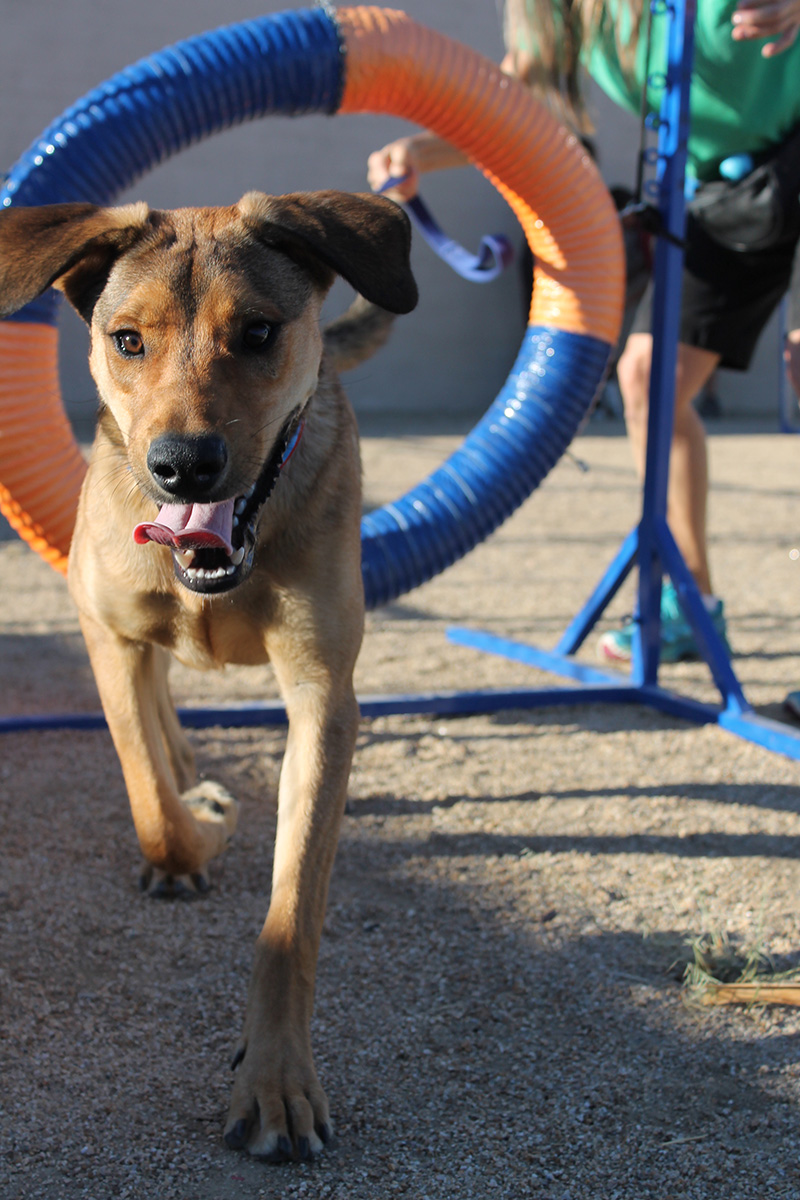 *** PLEASE NOTE THAT DOG TRAINING IS TEMPORARILY UNAVAILABLE ***
The Arizona Animal Welfare League offers classes and workshops taught by accredited pet training instructors. Our expert instructors will help you develop a strong bond with your pet so they can be a well behaved, enjoyable member of your family. We are proud to offer support to our adopters and other members of the community with the hopes of keeping pets safe, happy and healthy in their homes.
DID YOU KNOW? All adopted AAWL dogs receive a 15% discount on training classes? Call the Behavior Department before registering, we will verify your dog is AAWL alumni,  and we will give you the code to use at checkout, it's that easy! 
All training classes are 4 weeks in duration, one hour per lesson (unless otherwise noted). Trainer might suggest private lessons or additional classes/workshops if your dog needs more time working on certain behaviors.  Most of these classes are designed to give you the tools to work with your dog and you can continue to work with these tools at home, or in your neighborhood. 
All current classes are listed under class pages.  New dates for classes are added approximately one month in advance.  All available classes have an outdoor and an indoor space available when the temperature is not an ideal training environment.
What to Bring – ALL CLASSES:
Current proof of dogs vaccinations (this is required for participation)
Completed Liability form (will be sent to you on confirmation of signing up for class)
Yummy treats! (Treats that your dog LOVES)
Leash and collar or harness.  NO Retractable leashes allowed.
Unsure which class is right for your dog? Please call 602-273-6852 x224 or email dogtraining@aawl.org.