Wednesday, December 23, 2020
Gratefulness is something hard to explain, yet it affects every aspect of my life. Nothing has come easy for anyone this year, but that is the best time to reflect, take stock of your life, and be grateful for what you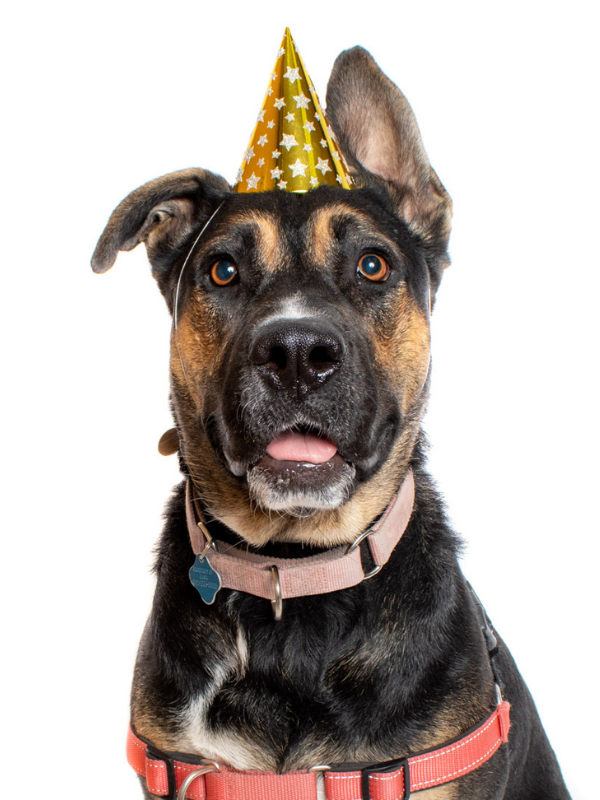 have. If I have spent half of the last two years in a shelter, losing my family three times, and am still grateful for every day of my life with everything happening in the world, you too can find a way with help from your new friend Midge.
Learn to be grateful for the simple things. I love how my volunteer friend Susan always has the best treats, a simple break in my day to stop and smell the bacon bits. No matter how hard my day has been, I'm grateful for the moment I spend with someone who makes me feel important to her. I'm grateful for the way Ann scratches my ears. My tongue lolling about as she hits the perfect spot. I smile at her, she smiles back. I like to think my happiness makes her happy. Find a way to share your happiness with others; a frown is as infectious as a smile, but I get more belly rubs with my smile. I'm grateful when my friend Nicole says "hi" as she walks by. She took my picture once, she made me wear a party hat, now she always says hi. She doesn't have to, she meets dozens of dogs every week, but she always makes me feel good to be me; cherish the times those around you make you feel special.
Today could be the day I find a home. It could be tomorrow. Until then, I wait; I'm grateful for patience. When the puppy in the kennel next to me discovered a squeaky toy for the first time, god help us all. When I'm lounging in the sun, Squeak, or eating dinner, squeaky squeak. He tests my patience every day, but it's important to see things from someone else's perspective when you're feeling frustrated.  I remember being him, I remember that same happy innocence. Granted, if I have the chance, I am stealing that squeaker during my nap times.
I'm grateful for those who help. When AAWL modified their volunteering to keep everyone safe, but still spend lots of time with dogs and cats, I had friends come at 6am for walks. I'm barely awake at 6am, but they dedicated their free time to spend time with me. People asked how they could help. They never fostered before, but knew it was important and wanted to learn. Some of my closest friends spent weeks in homes relaxing, recuperating from surgery, or taking day trips up North. Other people knew the struggles of a shelter when donations started to dwindle and brought bags of food, sanitizer, and toys every day. For a place that dedicates their lives to rescuing homeless animals and relies on donations to keep their doors open, there were days AAWL wanted for nothing. When you're sad, helping others will give you the happiness you've been looking for.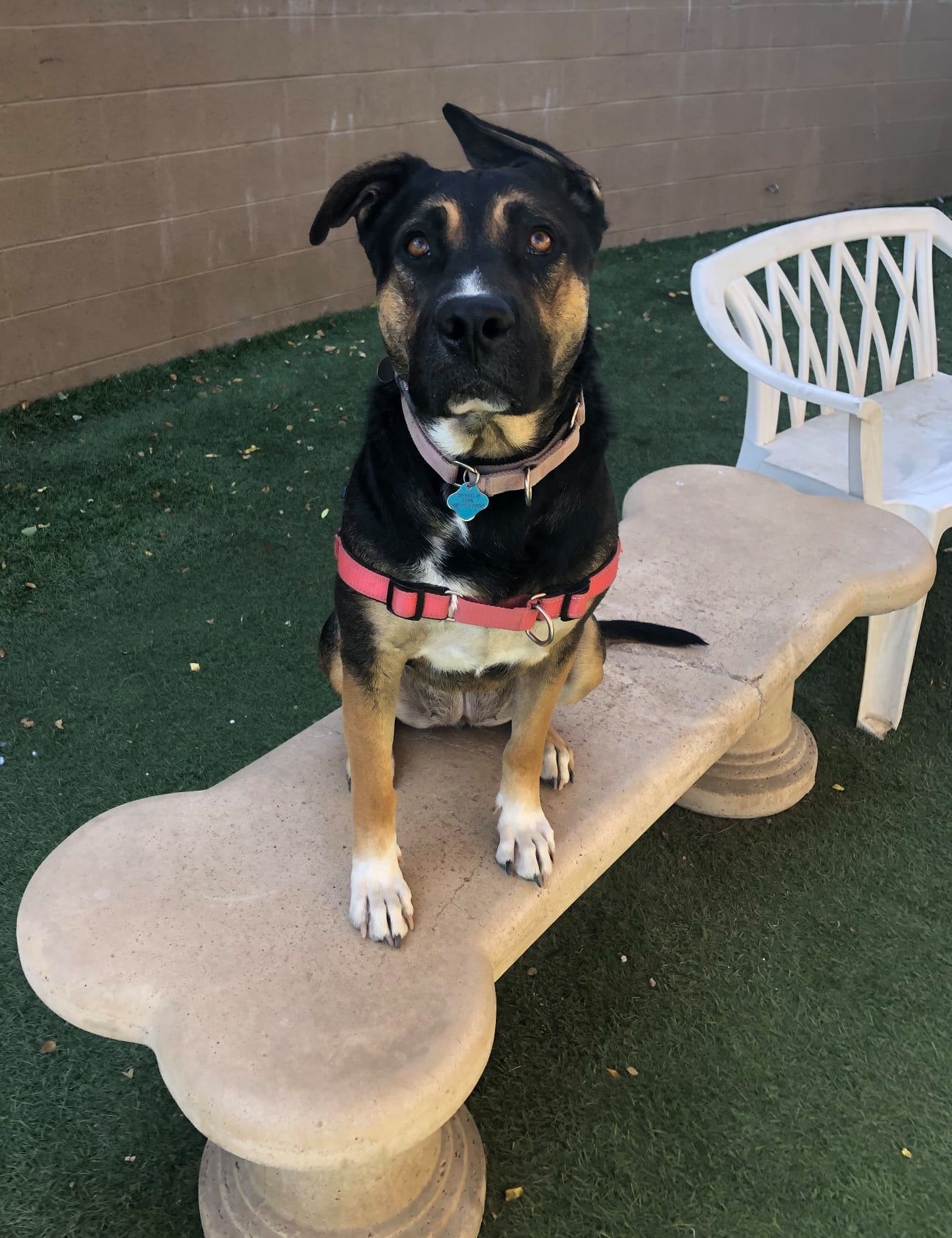 I'm grateful for my warm bed every night and a full belly (maybe more than full, I think I gained that COVID-19 lbs…). Not everyone, or every dog, is as lucky as me. I only look into other dog's kennels to see if they have enough toys or snacks, not to see if they have more than me. Even things that may seem trivial to you could mean the world to someone else. If you have enough, share with those who may not. Unless it's a squeaky ball, do not share with that puppy.
I'm grateful to know life is too short to not be happy. I may be in a shelter and not a home, but I have people here who love me. I may not have a family, but I have friends that make me laugh. I may not have been adopted yet, but I have the chance at a new life soon, maybe with you?. There will always be hard times in your life, there will always be times of sadness, but be grateful for the silver linings. If your gal Midge can do it, so can you. 
AMAZING UPDATE: Midge has found her furever home!