"It's a jeep thing."
Sometimes the roads in life are smooth. Many times, though, they are rocky and treacherous, with dangerous turns and an inability to see past the trials in front of us. Unless you have a Jeep, then you can take on anything with a playful smile and push ahead.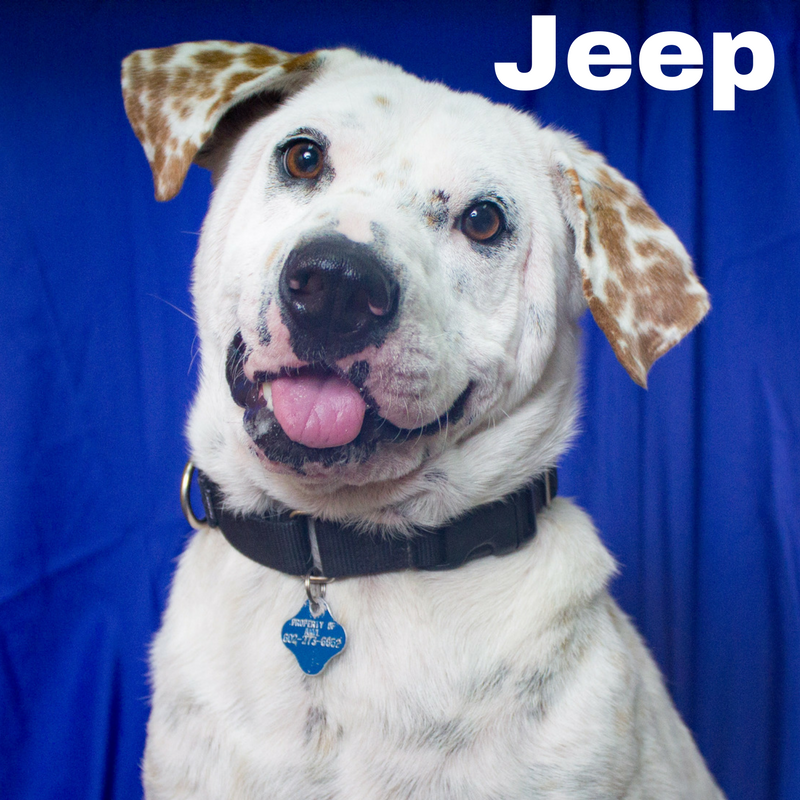 When Jeep Came to AAWL, he was mostly bald, with scraggly patches of hair over mottled skin. He could barely put weight on one of his legs that had been attacked by an internal infection, and one of his "good legs" had a hard protrusion. During a routine exam, Jeep almost died in the arms of our veterinarian. Life had not been kind to Jeep, and he was only a puppy. But he would persevere. Always moving forward.
A quick diagnosis confirmed his skin condition was a long, but very treatable process. An exploratory exam removed the infection (and some damaged muscle), and an Xray showed what looked like a BB lodged in his leg. The path was tough, but doable. And Jeep always moved forward.
After months of treatment, lots of love and treats, Jeep's hair is coming back, he gingerly uses all his limbs, and has a voracious appetite for toys! Can't get enough of them (his record is 12 inside his bed). He loves to play with other dogs, with a goofy innocence of a puppy. Every day is a gift for Jeep. Always moving forward.