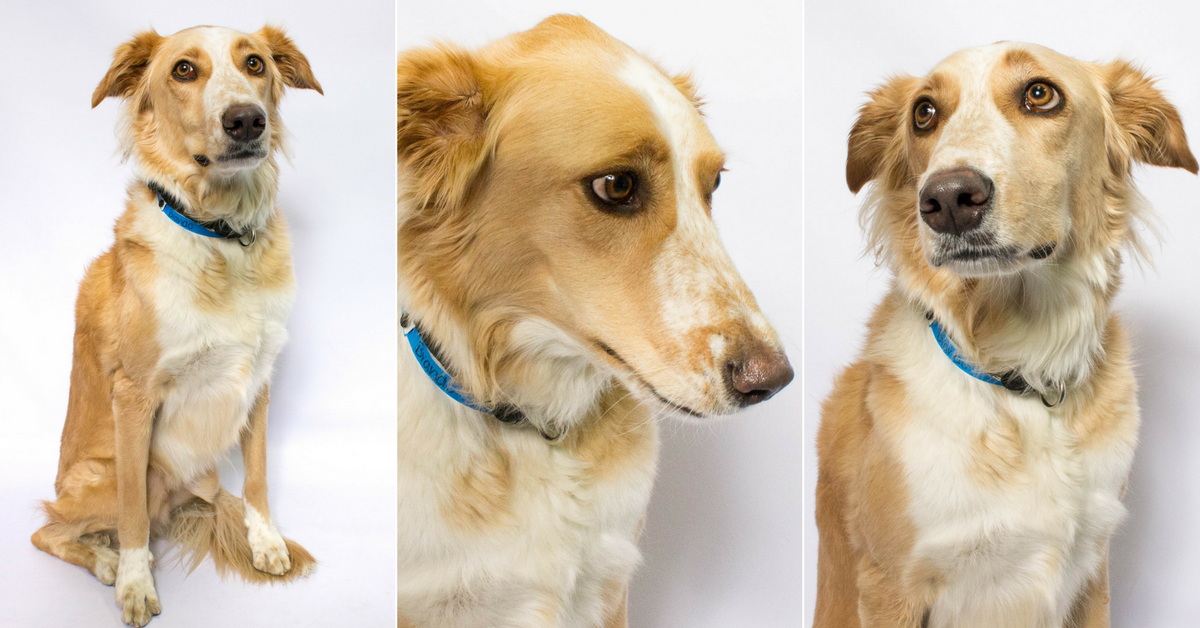 Hi, My name is Brando.  For years, I had a loving home, with my boy, Daniel. He's about 11 now, and we'd been inseparable my whole life. My hips bothered me from a young age, and Daniel also didn't feel well and went to the doctor a lot.
"I'll do anything, I don't care what the doctor says," cried Daniel, as we had to say goodbye in the lobby of the Arizona Animal Welfare League. It was me, I was the one that made him sick. The doctor said it was dangerous for his health to have me in his home, due to his severe allergic reactions. I loved him so much that I knew I had to let him go, and he knew it too. He had to be healthy and safe, but he wanted the same for me. That's why they brought me to AAWL, they knew I would be safe and AAWL would care for my aching hips. Daniel knew I could find a new family here.
I always had trouble walking, but I thought I would grow out of it. Some days, it hurt to get out of bed, other days I couldn't play fetch. Now I know why: Dr. Matt at AAWL said I have "the worst case of hip dysplasia" that he has ever seen. He said I must go to a specialist named Dr. Jha and that he could help me walk again. Months ago I appealed to you to help me with my difficult medical surgery costs. You were all so helpful, you paid for my surgery, as well as helping some of my best friends!  
No matter how hard they tried, they weren't able to save my leg. But I don't care, I feel so much better now! I can run around the yard, chase toys, and still curl up to my favorite people. They say I'm finally ready to find my new family, and I was hoping it was with you? I can never replace Daniel, but it would be nice to have another boy to play with. I promise I'll be a good boy! AAWL gave me a second chance, and I hope that I can spend it with my new family soon. Email my foster dad at Scott@scottaz.com to meet me, I'm pretty sure we will fall in love.
Sincerely,
Brando
You can help my friends by donating this #AZGivesDay at www.AZGives.org/AAWL