Fox10 Phoenix 
By Anita Roman
The Arizona Animal Welfare League operates on a bare-bones budget, and yet, it takes in every stray pet that comes their way. Each year, the League rescues 4,000 animals, with 1,000 coming from the Rural Rescue Program.
Work begins bright and early for Michael Morefield and Melanie Thomas. It's barely 6:00 a.m., and they were loading much-needed supplies into the rescue truck before they hit the road.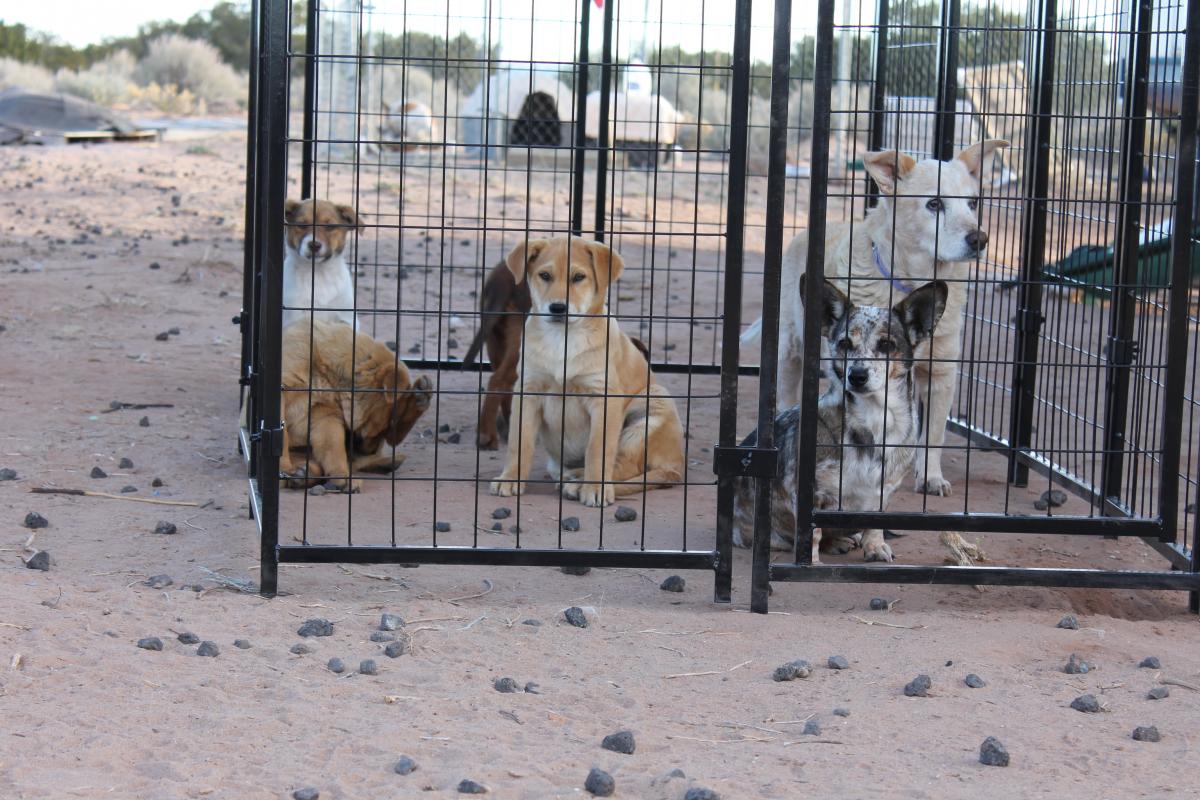 "I had to get extra gloves and some gowns, just to make sure that we are not passing any germs from one litter to another," said Thomas.
On this particular day, the journey takes Morefield and Thomas more than 90 miles away from their Downtown Phoenix home base, to the town of Globe. Morefield said rural rescues have little resources, and almost no federal funding.
"We do see a lot of people who work 40 hours a week jobs, businesses in their own homes, having animals in their own homes or facilities close by, so they an constantly work back and forth, and maximize every dollar they can, since they always have so little," said Morefield.
One of the rescues, Desert Humane, is owned and operated by Richard and Cheryl Brazell.
"You run the antique store, because you have to," said Cheryl. "Well, it's not a thrift store. It's been turned into the Humane Society thrift store."
Sales from the thrift store provide a modest budget, and Cheryl tries not to board more than 28 dogs at one time. They are all housed in her backyard.
There are, however, always exceptions.
"They had a Spay and Neuter Clinic out there this last week, and some people surrendered them," said Cheryl. Desert Humane wound up taking in 18 puppies from the San Carlos Tribal Community, and managed to adopt out three of them. Thanks to the Rural Rescue Program, the AAWL is taking in the rest.
Morefield said in the past few months, trips to rural places have become more frequent, and the team has grown, with three part time employees being promoted to full-time.
"We split it between the intake team, so we are not doing the same drive every single week," said Thomas. She has logged over a thousand miles, and said her schedule really depends on the needs of the rescue.
The crews have gone to great lengths for a rescue, with stops including Wilcox, the Counties of Yuma, Cochise, Gila, and Yavapai, as well as the Navajo and the San Carlos reservations.
Back in Globe, the litters being picked up by Morefield and Thomas were deemed healthy enough to make the trip to Phoenix, and were loaded into Kennels. Also making the trip are kittens, a cat, a nine-year-old Border Collie and a blind puppy.
Once the animals are brought to the AAWL, they are immediately taken into intake. They were examined, treated for any diseases, spayed, neutered, and eventually put up for adoption.
"It helps the animals out there, the animals locally, it's wonderful," said Cheryl.
The Rural Rescue Program is in need for donations, as it is operated through the community outreach budget, which has not increased since the program began.
http://www.fox10phoenix.com/news/arizona-news/253685221-story