With a patchwork of balding fur and barely able to stand on his damaged legs, Jeep immediately struck a deep emotional chord with our medical team. We had driven six hours to respond to the needs of a small rescue with no medical resources and we knew we needed to act quickly.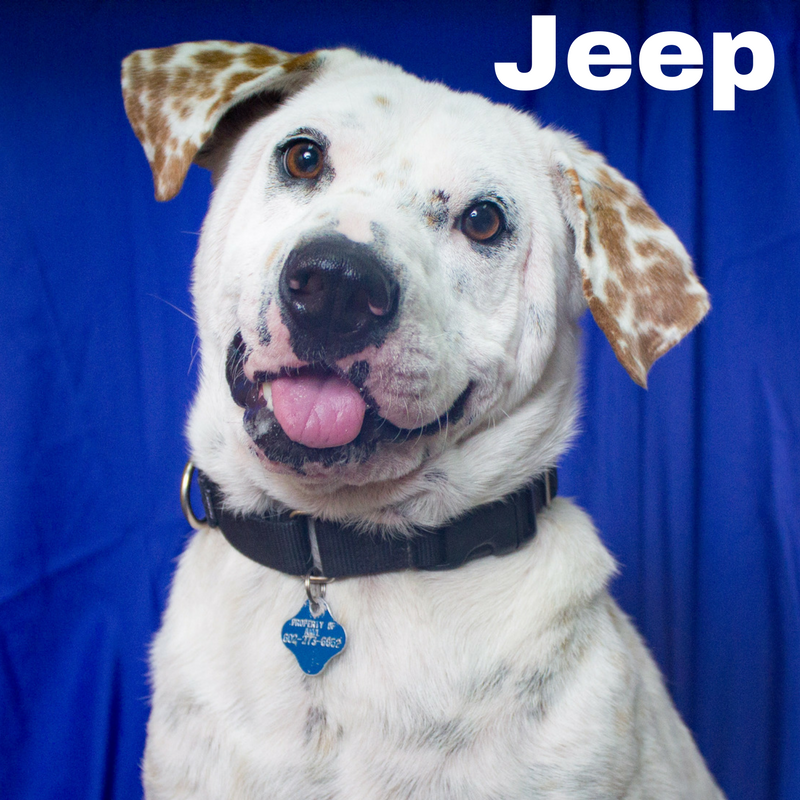 Back at AAWL's clinic, Jeep lay listlessly on the surgery table and almost died in the arms of our veterinarian, but his quick action saved Jeep's life. Jeep's first surgery uncovered a raging infection inside one leg, and a BB shot lodged in the other. He spent hours under anesthesia, as we treated, and then monitored, his condition. When he finally began to awaken, wrapped in a warm water blanket for comfort and safety, we knew his recovery had begun.
The severe infection had damaged muscles in his leg, and he had to learn how to walk and support himself again through doggie playgroups, therapy, and exercise. Slowly, his hair started to grow back revealing his cute spots and a peach-fuzz covered smiling face. After daily exams for two months, and thousands of dollars in medical care, Jeep blossomed into a toy loving, joy-filled dog, a far cry from the scared and broken dog AAWL almost lost. Life had not been kind to Jeep, but our commitment to care and the joy in knowing another precious life was saved is exhilarating to our staff and medical team. It's what feeds our souls.
You Can Make Other Medical Miracles Happen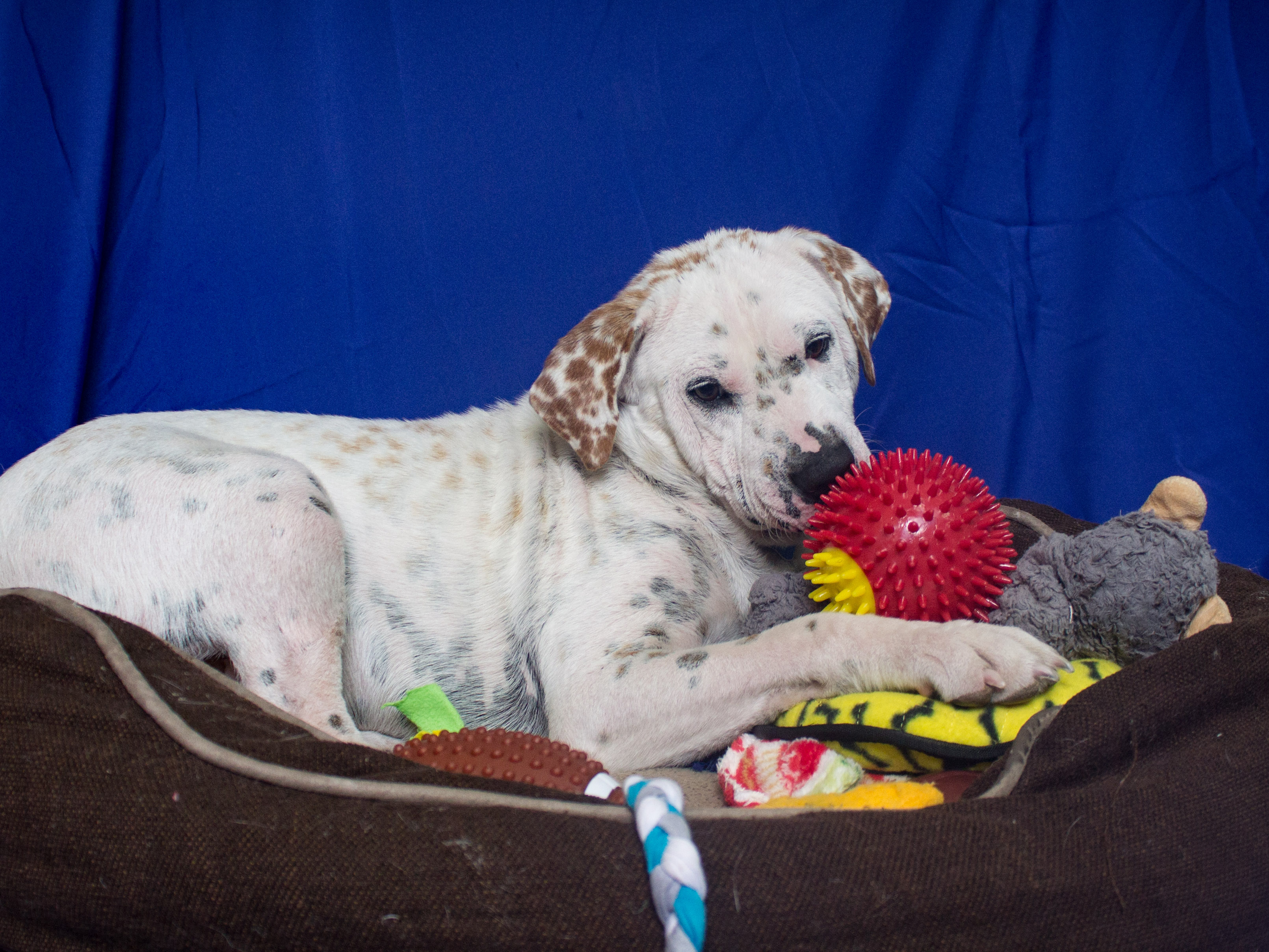 Jeep is just one example of the thousands of animals that we have the privilege to medically treat and transition into the loving arms of their new adopted family. Unfortunately, the demand for medical services has increased dramatically, so we are expanding the clinic to help all the Jeeps who find their way to AAWL. Can I ask for your help to raise $30K for the Healing Paws Campaign to purchase medical equipment and supplies by September? A full list of medical needs are listed on our website at aawl.org/HEALINGPAWS. We will keep you informed on our progress and send you updates on Jeep and other animals that flourish with good medical treatment, love, and caring support.