Thursday, February 28, 2019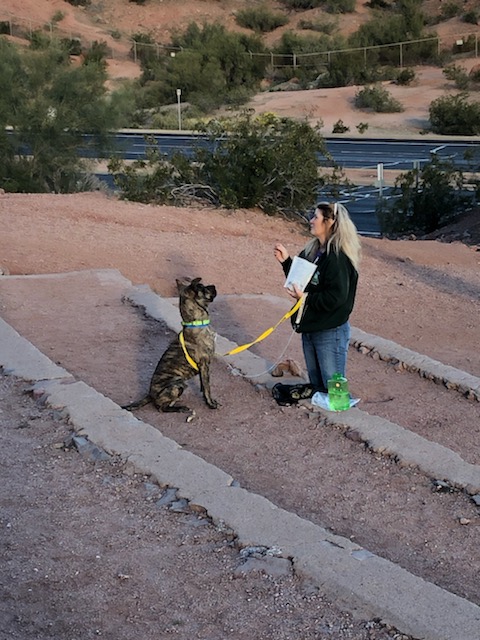 We have another dynamic duo of volunteers to spotlight this month: Ali G & Mary C! Ali has been with AAWL since 2016 and has given 325+ hours of service. Mary has been with us since 2015 and has given 850+ hours! These two give so much of themselves to our shelter dogs in so many ways including our weekly hikes, Playgroups, Mentoring, our Champion program and more!
This duo loves a good hike and understand that the dogs often need an energy release outside of the shelter, so they have taken over our weekly volunteer hiking excursions. Together, they coordinate anywhere from 15-20 volunteers and shelter dogs to give the pups a fun outing each and every Sunday morning. They are instrumental in helping volunteers pick dogs for their skill level and direct them on their way to Papago Park. These hiking adventures are an amazing way for our shelter dogs to get out for some fresh air, great exercise and de-stress.
Our Playgroup leads breathe a sigh of relief knowing that they have these two on board to help as Playgroup Retrievers.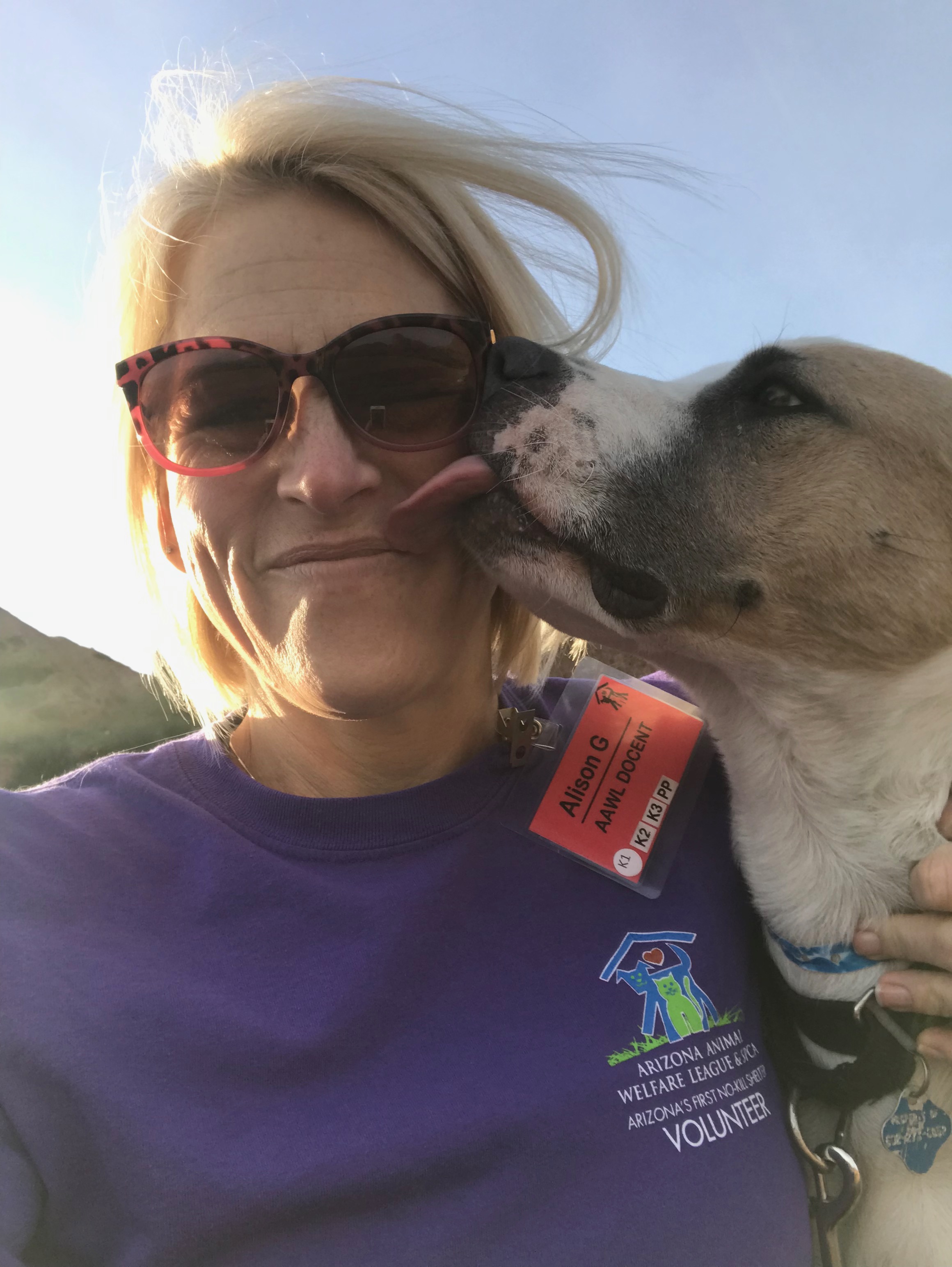 They are quick, knowledgeable and great with the pups! Mary is also an AAWL Mentor, helping to train our new volunteers the ropes around the shelter. Last, but not least, they are incredible advocates for our pups in need by participating in our Champion Program! Champions are AAWL staff or volunteers who select a long timer dog or cat and give that animal extra love and attention until they get adopted. In addition to spending extra time, they also take on marketing duty by making flyers, social media pages and taking dogs offsite to potentially meet their furever family! Whenever one of their Champions are adopted, they are quick always to pick the next pup who needs their help the most.
We cannot fully express our gratitude for all these amazing women do for our shelter. Their love and dedication has touched so many lives, not only our AAWL dogs, but fellow volunteers and staff alike. They are an inspiration to us and we love having them as a part of the AAWL family!