Drink a cup, Save a Life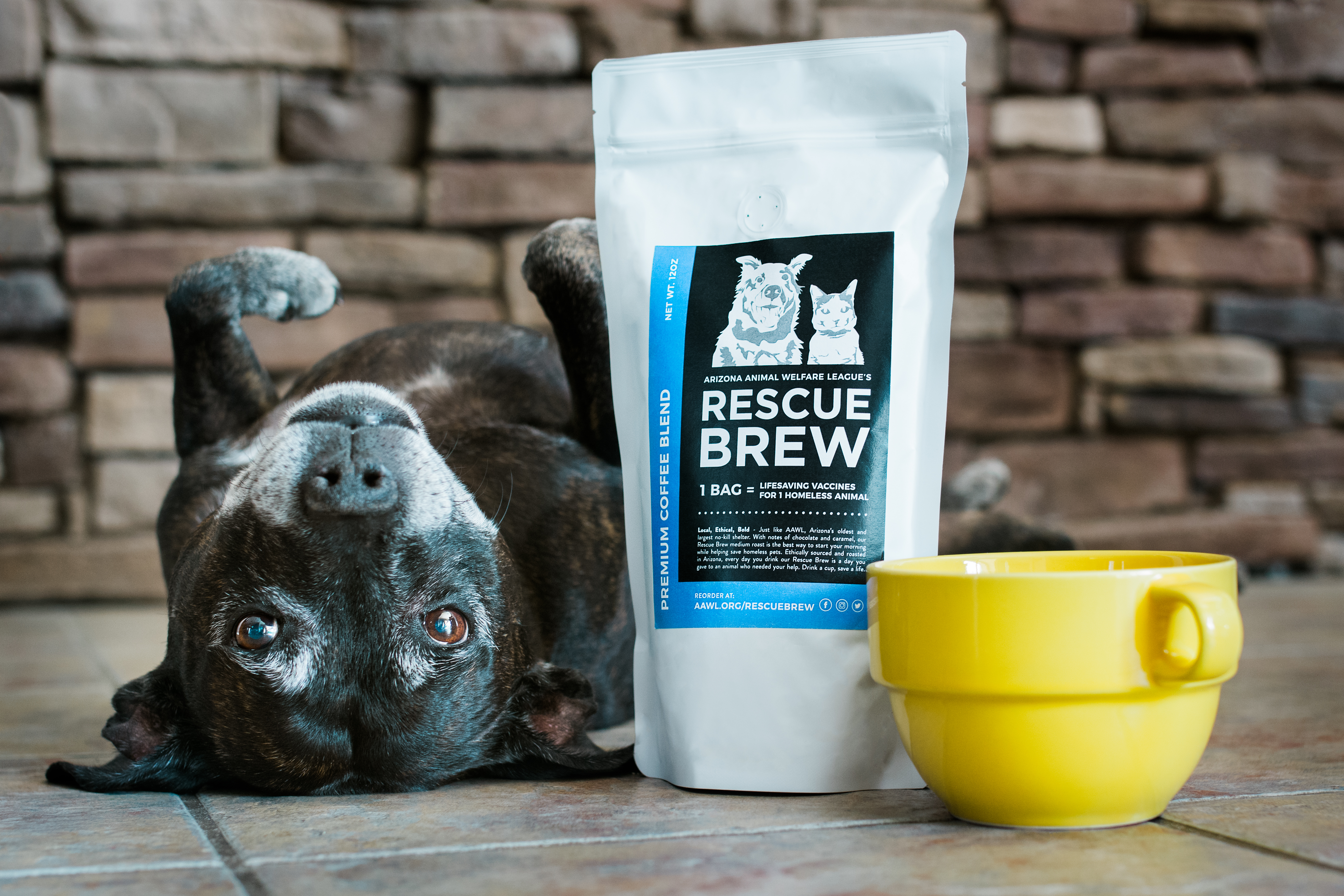 Introducing Arizona Animal Welfare League's Rescue Brew! Local, Ethical, Bold - Just like AAWL, Arizona's oldest and largest no-kill shelter. With notes of chocolate and caramel, our Rescue Brew medium roast is the best way to start your morning while helping save homeless pets. Ethically sourced, roasted in Arizona, every day you drink our Rescue Brew is a day you gave to an animal who needed your help. Drink a cup, save a life.
Rescue Brew can also be purchased at our Main shelter in Phoenix and our AAWL Adoption Center inside Chandler Fashion Center 
One Bag = Lifesaving vaccines for a homeless pet needing a second chance.
$13.99 per 12 oz. bag
Shipping for 12oz bags: $6.50/bag, and will be added during checkout. 
Special Deal: select the 2 bag special below and BOTH bags ship for $6.50!
Shipping for 3lb. bags: FREE!