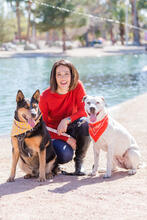 President & CEO
Alessandra comes to AAWL after serving as executive director of a non-profit legal advocacy organization in Phoenix, Arizona. Although she was trained as a journalist, she left her career as a journalist to pursue her dream of becoming a veterinarian. While taking prerequisite science classes, she worked as a veterinary assistant in Miami, Florida, caring for many injured, sick animals. She is the proud mom of both the two- and four-legged kind, sharing a home in South Phoenix with her husband, Alex, their four kids ages (ages 13 thru 16) and two fur-babies, a pitty rescue named, Charli, and Olie, their cattle dog rescue. Alessandra graduated from the University of Florida with a bachelor's degree in journalism and an MBA from the University of Arizona's Eller College of Management. She was born and raised in Miami, Florida to immigrant parents from Brazil and Argentina and speaks fluent Spanish and Portuguese.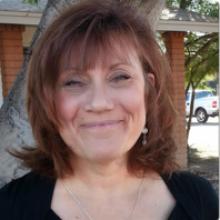 Director of Shelter Operations
Chris joined AAWL in October, 2014. Chris has a diverse business background with 12 years in the high-end pet care industry and a decade as a small business owner. Her experience in marketing, purchasing, staff training and development, project management, customer service and operations management prepared her for her current position of overseeing all shelter operations and staff. A Northern California native, Chris and her children moved to Arizona 16 years ago. Her dog, Radar, a rescued terrier mix welcomed a new adopted Schnauzer mix, Jack, to the family shortly after she joined AAWL.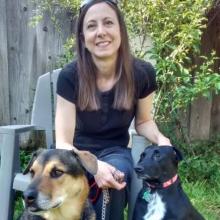 Director of Finance
Danielle joined the AAWL team in April 2015 bringing with her years of experience in Accounting. She is thrilled to have found an opportunity where she can combine her love for animals and her career. Danielle has been through the complete volunteer orientation and kennel training at the main shelter. On any given day you can find her socializing with a shelter dog (and the occasional cat) in need, welcoming them into her office for some quiet time. She enjoys playing the piano, gardening with her husband and spending time with their two rescue dogs – Gambit, a German Shepherd/Rottweiler mix and Winky, a one-eyed, Labrador Retriever/Terrier mix.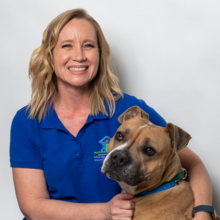 Director of Customer Service
Jenna joined the AAWL team in June of 2018. She started as an adoption counselor at our Chandler location and quickly worked her way into the Adoption Manager position at our main shelter. Her entrepreneurial background in the restaurant and pet care industries has provided her with the experience for her current position as the Director of Customer Service. Prior to joining the AAWL team, she owned and operated a successful pet sitting business with 7 employees. She has also owned and operated several Cold Stone Creamery's. Jenna is an Arizona native with four dogs at home - 3 rescue boxers and a cocker spaniel.