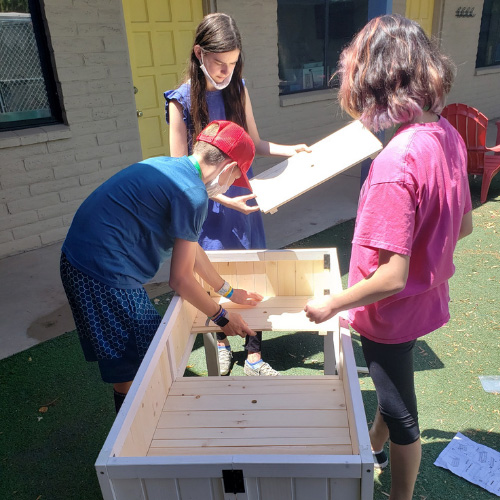 Junior Volunteer Days are a great way for kids ages 8-17 to get a better idea of what goes on behind the scenes at Arizona Animal Welfare League and participate in some of the work our adult volunteers do.
Kids will participate in activities such as helping out with day-to-day shelter operations, making and passing out enrichment treats to our shelter animals, spending quality time with cats in the cattery, and more. Specific activities will vary depending on current needs and availability in the shelter. Program includes a certificate of volunteer hours. Each session is limited to only eight participants and can also be booked for private scout or family programming. Sessions are non sequential and independent of each other.
When?  Programming is held on select Saturdays from 11:00 am - 1:00 pm and then again from 2:00pm - 3:00pm for those that have had their initial training and would like to earn more hours. 
Cost?  Pricing is $10 an hour for each participant.
Dates Available - 
October 30th
November 13th, 20th, 27th
Dec 11th
Please contact us at eduadmin@aawl.org to get scheduled.