The AAWL Community Vet Clinic is the Arizona Animal Welfare League's low-cost veterinary clinic (formerly known as MD Petcare).
Please Note: Clients are not allowed to be in exam rooms with their pets. They must remain in the lobby, and the doctor will come to them to discuss their findings and discuss a treatment plan. At least one person must accompany the animal(s) during the visit. Please try to limit additional guests when possible.
Our mission:
Be a supportive and valuable resource for pet guardians, by providing a lower-cost option for veterinary care. We believe that by providing this service, pet guardians may be able to provide both vital and routine veterinary care for their companion animals. Our clinic offers wellness examinations, dental procedures, soft-tissue surgeries (such as lump removals), toenail trims, and more.
Please Note:  We offer routine spay and neuter services; however, we are not a "low-cost spay and neuter clinic".  If you are seeking a lower-cost spay and/or neuter, we recommend Altered Tails.  
We see animals by appointment and do not see walk-ins.  Overnight hospitalization and free veterinary services are not available. All fees are due at the time of service. We accept Cash, Debit, or Credit Cards.  We do not accept personal checks.
We will collect a $50 deposit for all anesthetic procedures at the time the appointment is booked. In the event of a no-show or cancellation within 24 hours of the appointment, the deposit will become a donation to the Arizona Animal Welfare League.
We know that animals enrich our lives.  Our goal is to ensure that pets receive the veterinary care they need to live a long and healthy life.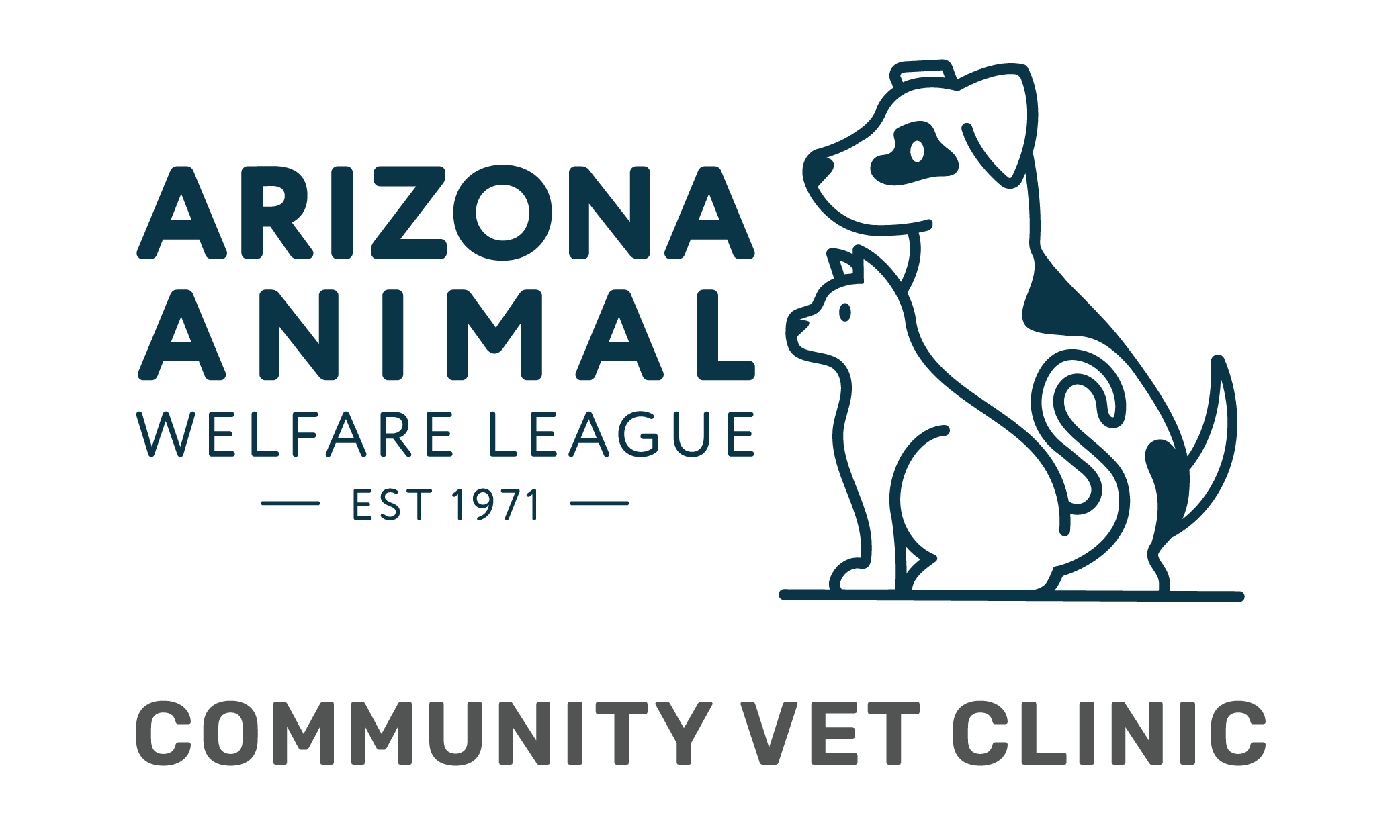 BY APPOINTMENT ONLY: 
 Monday-Thursday 8:00am - 4:00pm
Please call 602-358-7267  for an appointment.  Please allow up to 48 business hours for a return call.