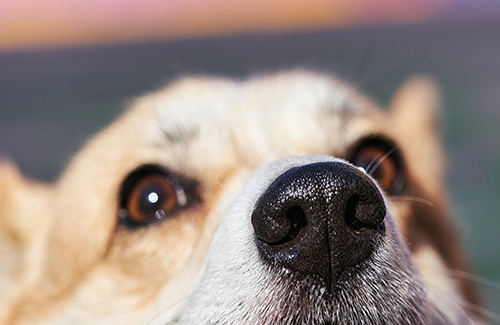 Want to enhance your dogs sense of smell AND have fun? Have a dog that likes to use their nose and forget to listen to you? Our new nosework class will emphasize your dogs nose in a productive way to search out rewards? This 1-hour class will tap into your dogs gift of their nose by teaching them to utilize their brain and desire to sniff to find rewards while leaving other smells alone.
Prerequisites:
Classes will be inside/outside and are limited to SIX participants per class to keep within space confines.
Provide proof of current on vaccinations
Dogs must be at least six months old.
What to Bring:
Current proof of dogs vaccinations (this is required for participation and must be uploaded at the time of registration)
Completed Liability form (will be sent to you on confirmation of signing up for class)
Yummy treats! (Treats that your dog LOVES). Please bring a variety of treats/rewards as we will not be able to share due to cross-contamination reasons.
Leash and collar or harness.  NO Retractable leashes allowed.
Class Duration:
Four Week Course (one hour classes)
Registration Fee:
$135
Upcoming Classes/Sessions:
Please note that the class minimum is 3 participants and their dogs.
Click on an upcoming class to register.
Saturday, January 6, 2024 -

12:00pm

to

1:00pm

Saturday, January 13, 2024 -

12:00pm

to

1:00pm

Saturday, January 20, 2024 -

12:00pm

to

1:00pm

Saturday, January 27, 2024 -

12:00pm

to

1:00pm