Do you love animals and reading? Join the only book club that helps homeless pets get adopted! Arizona Animal Welfare League introduces Ruff Draft, where you can read to our shelter pets. There is no cost to join! It's very simple: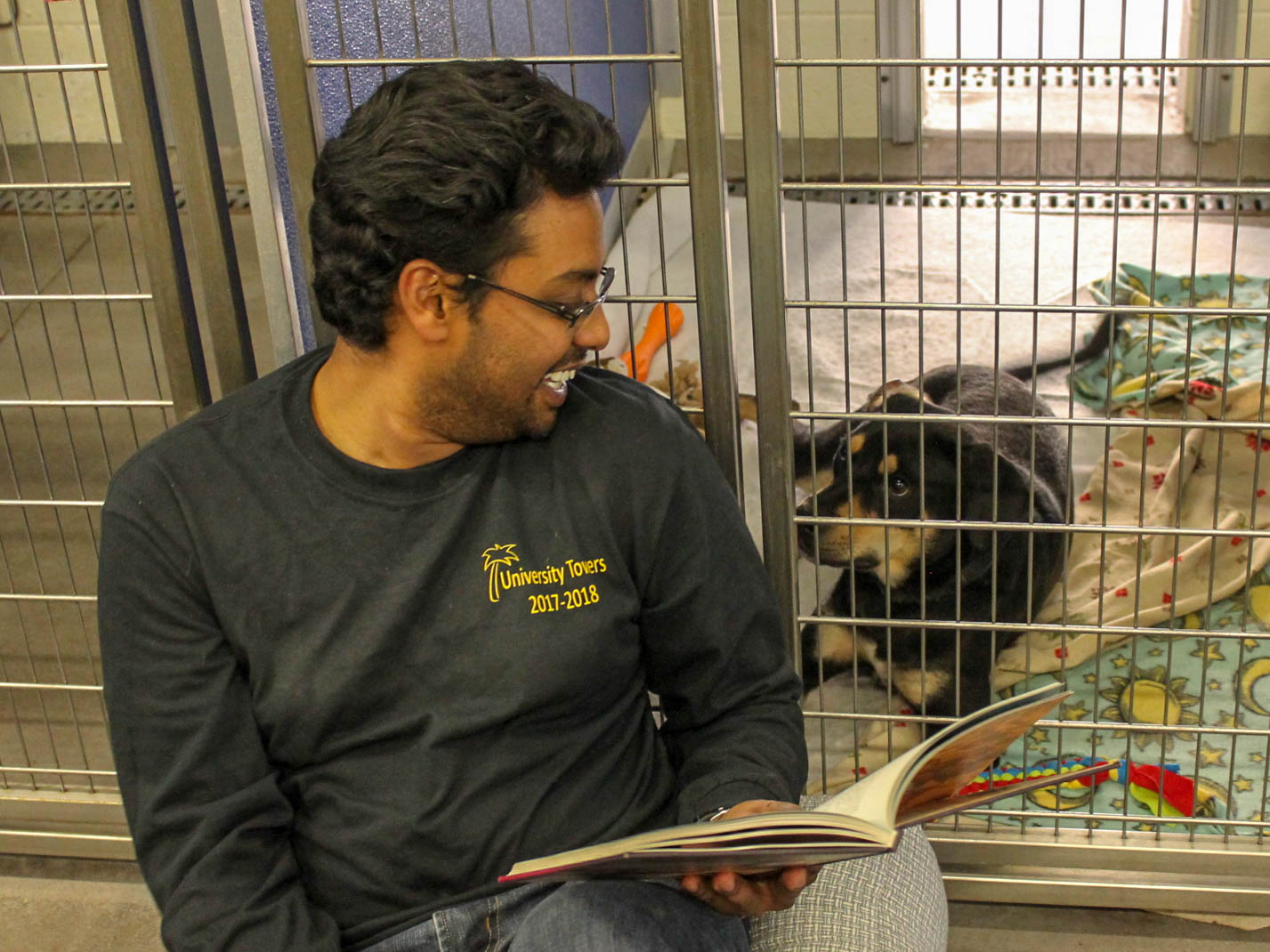 1. Borrow one of the monthly book club books from the lobby, graciously donated by Changing Hands Bookstore.
2. Choose a dog or cat of your choice that would love some company.
3. Sit outside one of our dog kennels or inside one of our cat rooms and read as much as you want! P.S. We have pillows you can borrow.
4. Once you're done reading, return the book to the lobby. If you want to pick up your own copy, stop by one of Changing Hands Two locations, then finish the book before our monthly meeting!
5. Attend our once a month Ruff Draft meeting at our main shelter and discuss the book, and your favorite adoptable pets!
Studies have shown the positive impacts of simple interactions such as reading to dogs on the mental wellbeing of animals. Shy dogs can help gain confidence, energetic dogs learn how to be calm and relax, curious kittens learn to trust and play with people! It's a Win/Win as you also expand your reading list and help get homeless animals adopted by posting them on social media, as well as help them spend their time in the shelter in a fun way.
Monthly Ruff Draft Book:
June: Where'd You Go Bernadette By Maria Semple
A whip-smart, hysterical dramedy about a family in crisis after the disappearance of its brilliant, misanthropic matriarch.
*Soon to be a major motion picture starring Cate Blanchett*
June Ruff Draft meeting: June 27th at the main Shelter at 6pm (Everyone is welcome)
July: The Pearl By John Steinbeck
It is the story of a pearl diver, Kino, and explores man's nature as well as greed, defiance of societal norms, and evil.
July Ruff Draft Meeting: July 26th at the main shelter at 6pm (everyone is welcome, but we will be discussing the book, so please make sure you read it before the meeting)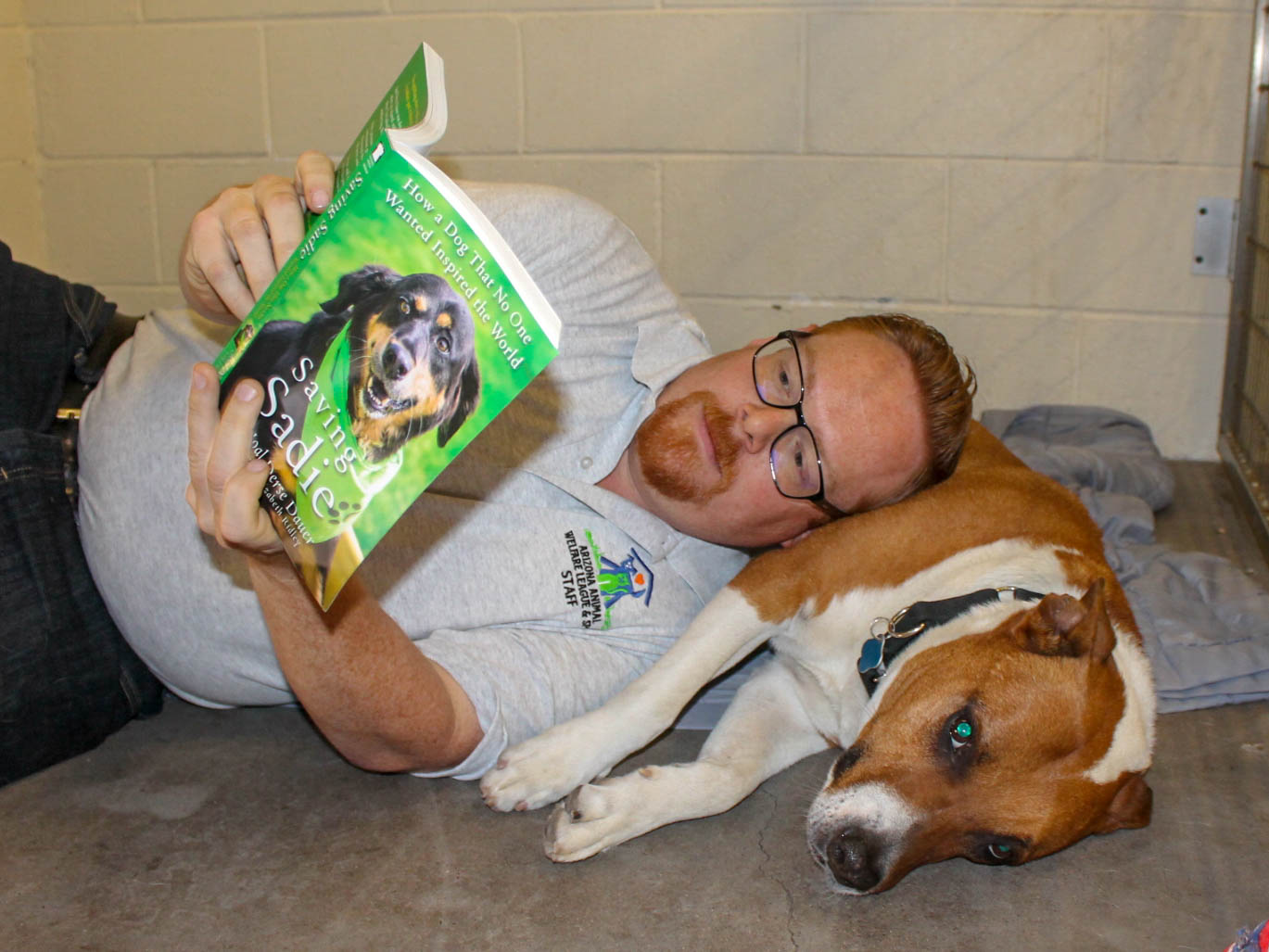 Changing Hands is Arizona's leading independent bookstore, offering new and used books, unique gifts, toys, and more than 300 author events every year. Visit them at Changinghands.com