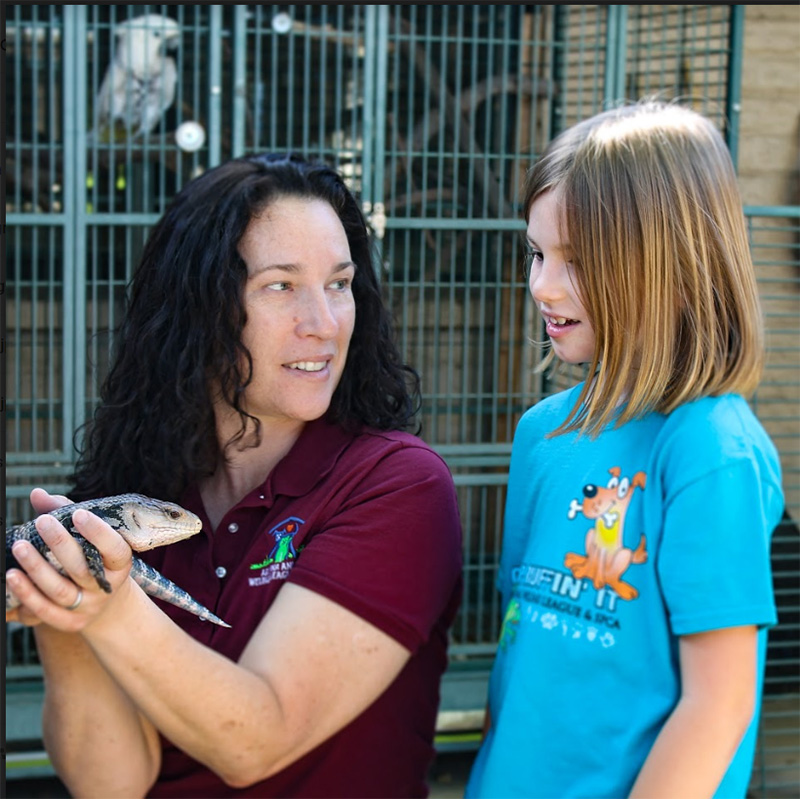 No school? No Problem! AAWL's award winning camps throughout the year provide an amazing outlet for your children to grow and learn, while having fun during their school break. Join us for Spring Break Camp March 9-13 - spend the entire week with us or just pop in for a day or two! Campers will get hands-on animal interactions with our dogs, cats, and exotic animal ambassadors here at Arizona Animal Welfare League!
Prerequisites / Requirements:
This camp is for kids 6-14 years olds
What to Bring:
Release & Liability Form 
Emergency Contact & Authorization to Pick Up Form
Adults MUST show a photo ID every day for pickup, be 18 years of age, and be on the Authorization to Pick Up Form in order to sign out your child
Campers must bring their own lunch and snacks.
If your child has food allergies or preferences, please send a morning and afternoon snack as well.
Fee:
Cost: $60 per day or $245 full week 
Before and Aftercare available - Before care (8 a.m. – 9 a.m.) is $15 per day and aftercare (3 p.m. - 5:30 p.m.) is $30 per day
Times: 9 a.m. – 3 p.m.
Ages: 6-14
Location: 15 North 40th Place, Phoenix, AZ 85034
NO REFUNDS are offered on camp registration fees although we will happily transfer your payment to another program.
Upcoming Sessions:
We're working on our next course - please check back soon for upcoming sessions!
AAWL Education Center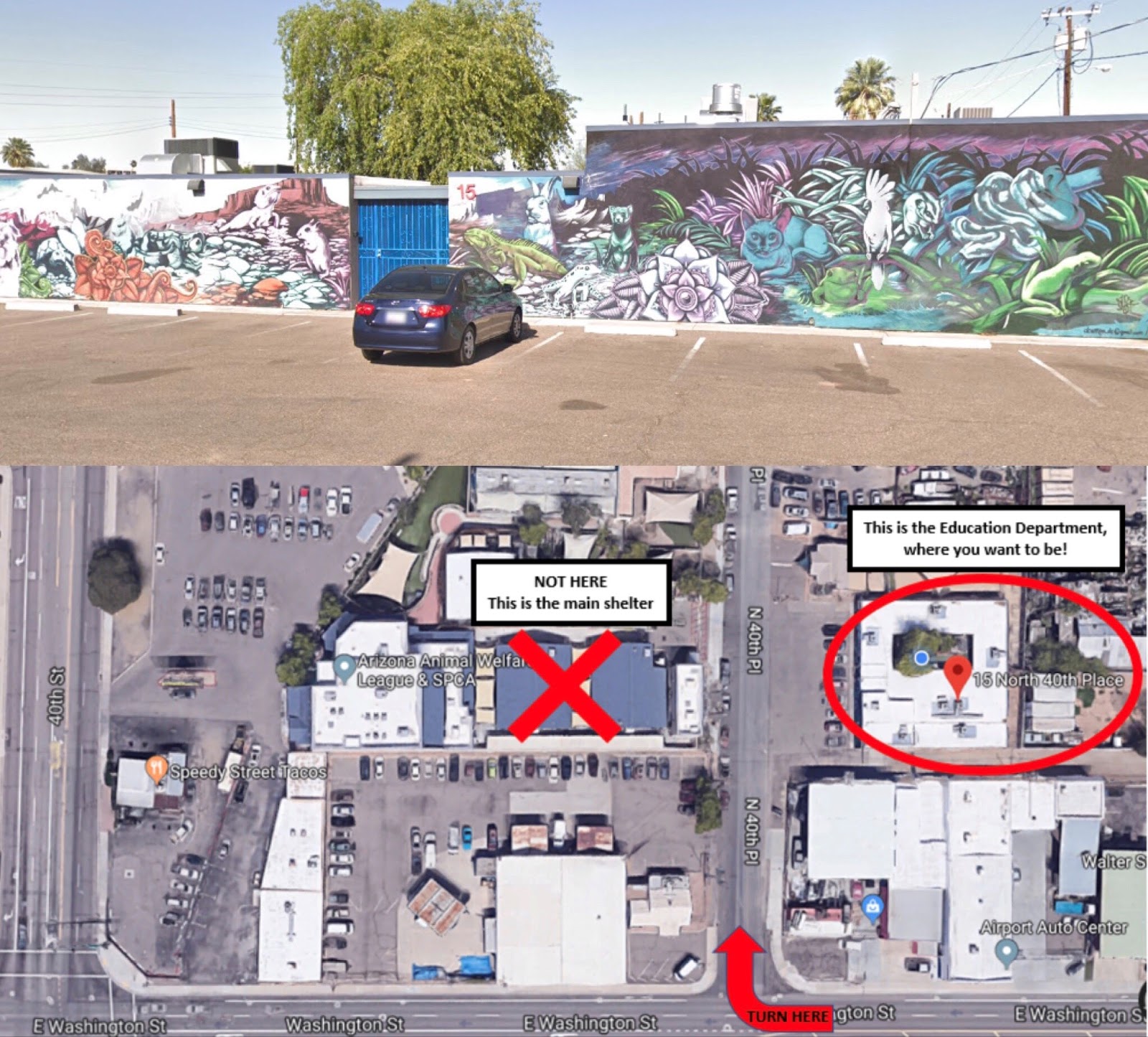 **Please note The AAWL Education Center is located at 15 N. 40th Place, Phoenix, AZ 85034.**
This is where drop-off and pick-up will take place, NOT the Sonia Breslow Adoption Center main entrance on 40th Street. If you are using a navigation system, do not set "Arizona Animal Welfare League" as your destination – that will take you to the main shelter, not the Education Department. 15 North 40th Place is the address you want to set as your destination.