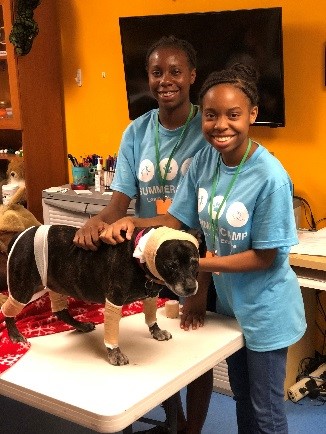 Do you know the difference between an emergency and a non-emergency situation with your pet?
Would you know what to do in the event of an emergency with your pet?
Our popular Vet Science Basics is back- in a digital format!
We will be streaming new courses and using fun and interactive methods to keep your future Veterinarian, Zookeeper or pet owner interested, active and engaged.
In our first Virtual course this May our subject was, First Responders: What to do in an emergency, there were no additional supplies needed beyond a computer and internet connection, however, the additional devices or equipment may be necessary in future courses.
Come join the Education Department and the education ambassadors at AAWL for some fun learning on the new frontier: the internet! Settle down for an hour program talking about some of your favorite topics!
Each 60 to 90-minute course will cost $20 and will include virtual hands-on activities, some factual discussion/presentations, and guest appearances by our education ambassador stars!
Instructions for Attendees
After registering and paying through our website, you will receive an email with the Zoom meeting link and any important class information (supplies needed, etc.). Please make sure that your participant has everything they need for the class before it begins.
We recommend that you start to log onto to the Zoom meeting 5 minutes before the class begins. This will give you some time to fix any problems that may pop up before the start of the class.
Please be patient that the first couple of classes that are done online might have some bumps that AAWL staff will monitor and try to correct for future online classes.
*AAWL reserves the right to cancel a scheduled Veterinary Science Basics program if the minimum number of 3 registrations are not met 48 hours prior to the class. You will be notified via email if the program has been canceled.
Prerequisites / Requirements:
Device with Internet connection and Zoom installed
Fee:
$20
Upcoming Sessions:
We're working on our next course - please check back soon for upcoming sessions!
AAWL Education Center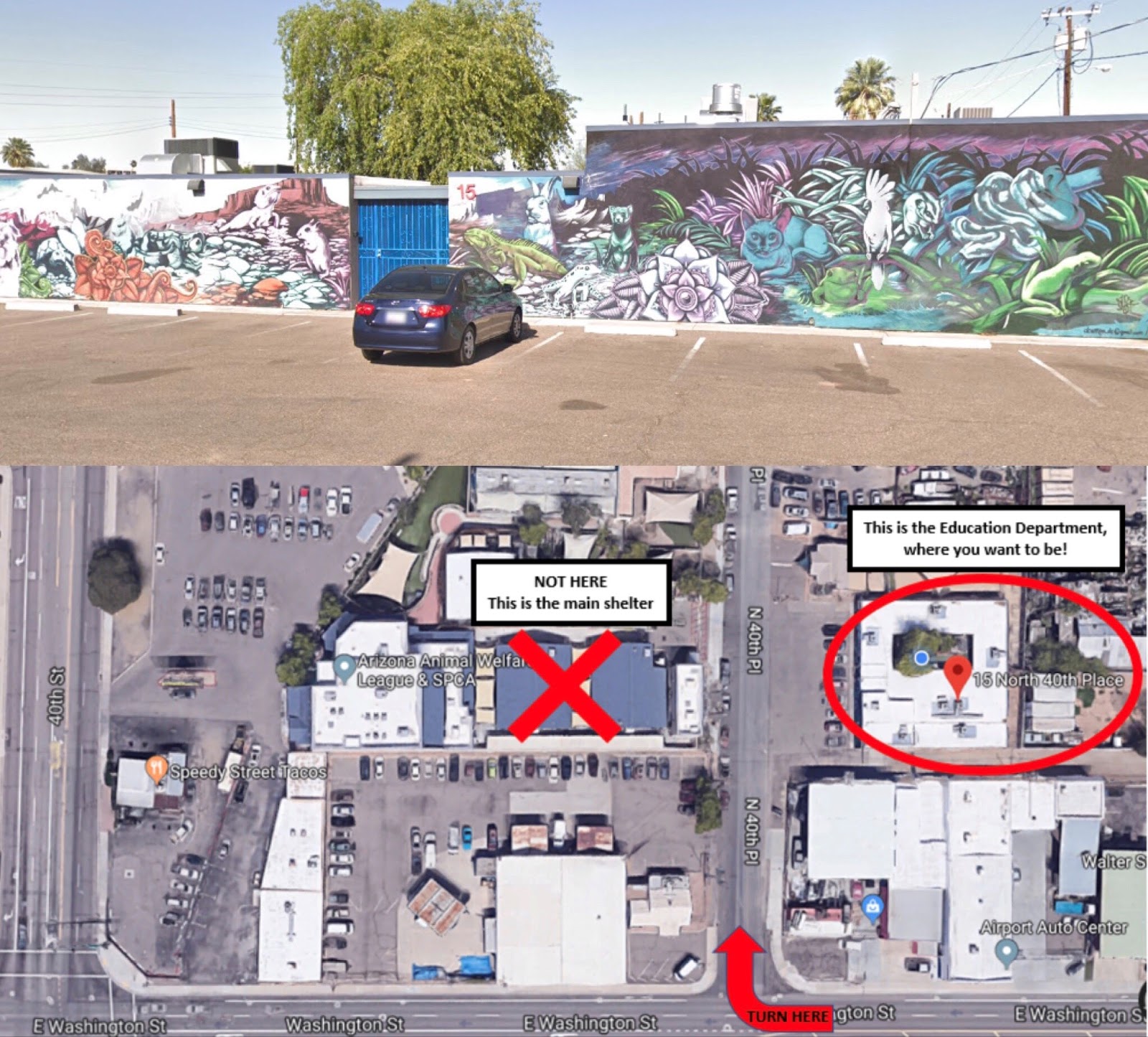 **Please note The AAWL Education Center is located at 15 N. 40th Place, Phoenix, AZ 85034.**
This is where drop-off and pick-up will take place, NOT the Sonia Breslow Adoption Center main entrance on 40th Street. If you are using a navigation system, do not set "Arizona Animal Welfare League" as your destination – that will take you to the main shelter, not the Education Department. 15 North 40th Place is the address you want to set as your destination.