Basic Obedience Course
Does your dog need some manners? Enroll in our Basic Obedience course to work with your dog on learning some basics skills and good manners. In this course, you will learn to train your dog to sit, lay down, stay, come, walk on a loose leash, and m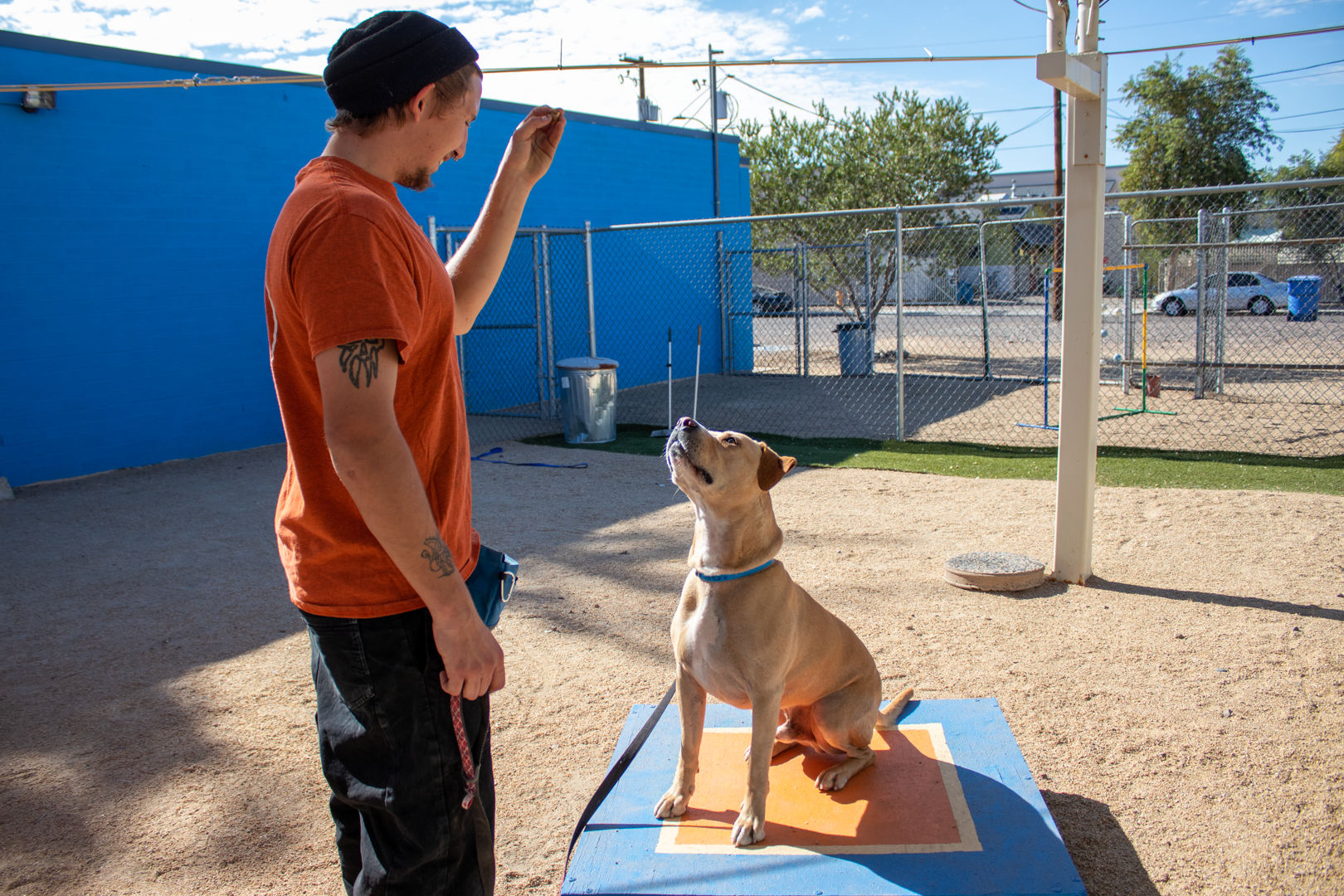 ore. This course will also work with you to solve any other problems you may be having with your dog.
Class size: maximum of FIVE dogs. When it is too hot, this class is indoors. This limits class size to four dogs maximum.
Prerequisites:
Classes will be inside/outside and is limited to FIVE participants per class to keep within social distancing and space confines.
Provide proof of current on vaccinations
Dogs must be at least six months old.
What to Bring:
Current proof of dogs vaccinations (this is required for participation and must be uploaded at time of registration)
Completed Liability form (will be sent to you on confirmation of signing up for class)
Yummy treats! (Treats that your dog LOVES). Please bring a variety of treats/rewards as we will not be able to share due to cross contamination reasons.
Leash and collar or harness.  NO Retractable leashes allowed.
We suggest that all people participants wear masks/face coverings.
Class Duration:
Four Week Course (one hour classes)
Registration Fee:
$125
Upcoming Classes/Sessions:
Please note that the class minimum is 3 participants and their dogs.
Click on an upcoming class to register.
Sunday, February 6, 2022 -

10:30am

to

11:30am

Sunday, February 13, 2022 -

10:30am

to

11:30am

Sunday, February 20, 2022 -

10:30am

to

11:30am

Sunday, February 27, 2022 -

10:30am

to

11:30am

Sunday, February 6, 2022 -

4:00pm

to

5:00pm

Sunday, February 13, 2022 -

4:00pm

to

5:00pm

Sunday, February 20, 2022 -

4:00pm

to

5:00pm

Sunday, February 27, 2022 -

4:00pm

to

5:00pm