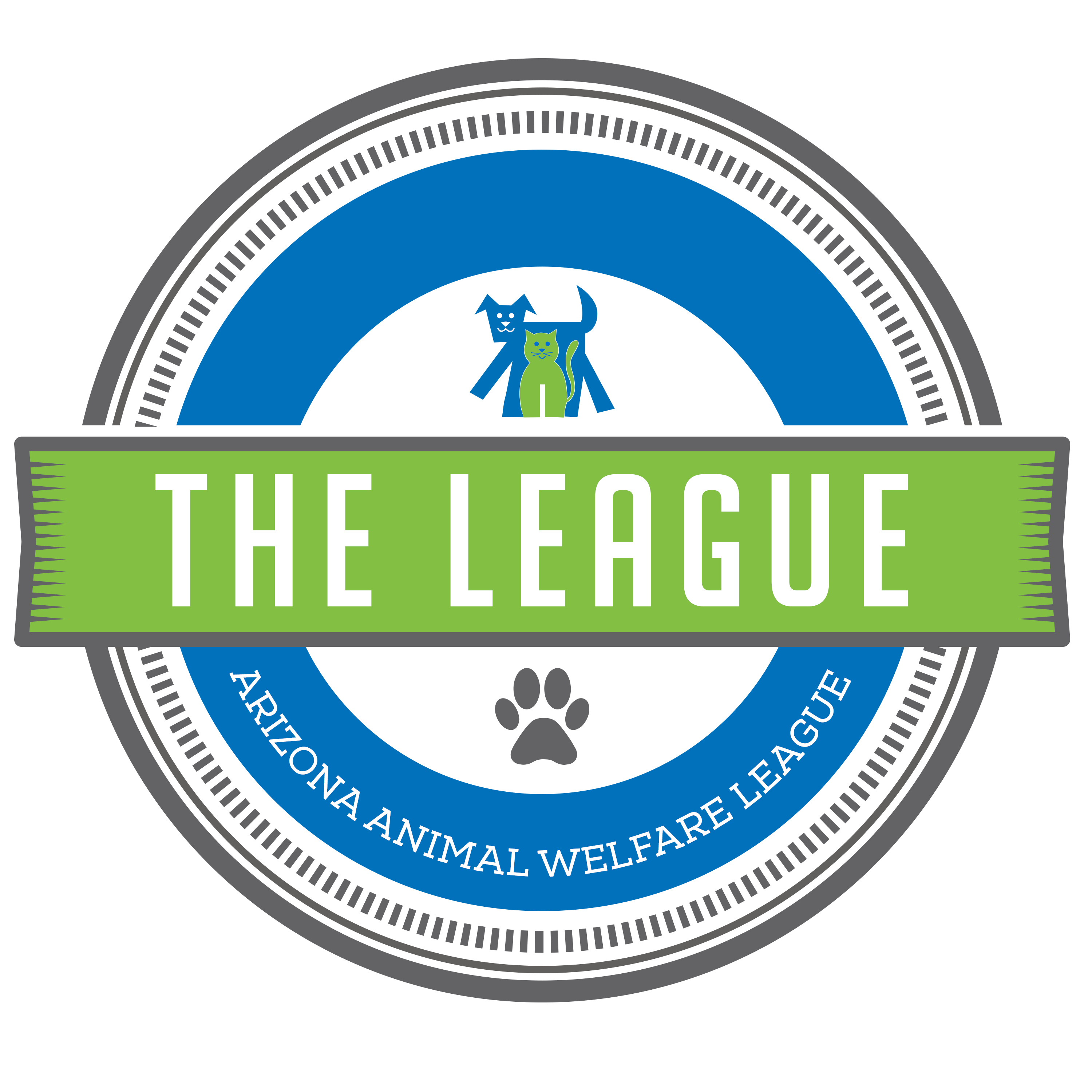 AAWL's Young Professionals Council
WHAT IS THE LEAGUE?
The League is Arizona Animal Welfare League's Young Professionals Council made up of 25 young adults who
Are interested in animal welfare,
Want to help drive change to save more animals' lives,
Will help us raise money to rescue, rehabilitate and rehome homeless animals, and
Will help us expand our outreach to younger participants in the community and engage them as donors, volunteers, advocates and adopters.
As an added benefit, AAWL will provide board training and experience for those who would like to prepare for future board service in non-profit organizations (details below).
A good candidate is a young professional who is connected socially and professionally and willing to promote AAWL events, mission and initiatives. The ideal person would provide feedback in meetings on current programs and should also be willing to contribute new ideas and help execute them on how AAWL can reach other young professionals and raise money.
Experience in fundraising or business development, social media marketing, or events (planning/execution) a plus.
**ONLY 25 APPLICANTS WILL BE SELECTED.**
LEAGUE APPLICATION WILL CLOSE JUNE 12TH

Eligibility Requirements
Prospective council members must:
Be at least 21 years of age

Be a socially or professionally connected young professional who can help AAWL reach young adults in their 20s & 30s

Have an interest in AAWL's mission to rescue, rehabilitate and rehome homeless animals

Sign an agreement to serve a full term (24 months)

Attend a minimum of 5 of the 6 council meetings annually (dates subject to change)
Raise a minimum of $500 each term (12 months) served through fundraising or personal contributions.


AAWL Signature Event tickets count towards the total




Walk to Save Animals, November 2020

Unleashed Holiday Shopping & Tree Lighting Event, November 2020

Evening to Paws Gala, March 2021

Corporate sponsorships count towards the total (excluding in-kind gifts)

Individual donations count towards the total (excluding in-kind gifts)

Be willing to commit a minimum of 3-5 hours a month (in addition to council meetings)




Hours each month would vary depending on sub-committee meetings, AAWL events, external networking events on behalf of AAWL, etc.

Be willing to have two references submit recommendations
Benefits
Help Arizona's oldest no-kill shelter continue to rescue, rehabilitate and rehome thousands of animals each year

Contribute to vital fundraising efforts that countless homeless animals rely on

Gain nonprofit board training in a safe & nurturing environment, including topics such as:




Responsibilities of a nonprofit board member

Analyzing financial statements

Creating a budget

Using social media for marketing

Connect with other like-minded young professionals in private, public and nonprofit sectors