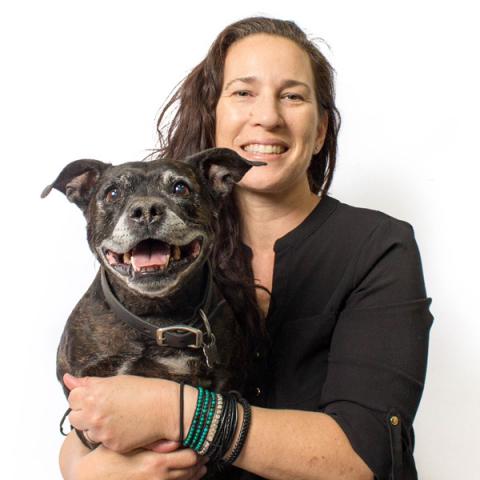 An Arizona native, Susan grew up chasing lizards in the undeveloped deserts of north Phoenix. Her passion for all things furred, feathered and scaly led her to pursue a degree in wildlife biology from Arizona State University.
Eventually Susan became a certified veterinary technician and her love of animals and travel led her to work with elephants in Thailand, as a veterinary technician at a large zoo, fostering wallabies in Australia and even field work with monkeys in Ecuador! However, she discovered while teaching English in South Korea something both "wild" and rewarding about working with kids. Susan is thrilled to take on the role of Director of Education at AAWL, combining her love of animals, education and kids.
Susan shares her life and her home with her husband Brian, two young daughters and their family includes an elderly Staffordshire bull terrier, a previously stray cat as well as a Desert tortoise named Munchie.