The Arizona Animal Welfare League does whatever is necessary to help thousands of animals find their forever homes – including periodically providing extensive medical treatments and procedures. Our Medical Miracle Fund (MMF) helps to offset the costs of these specialized medical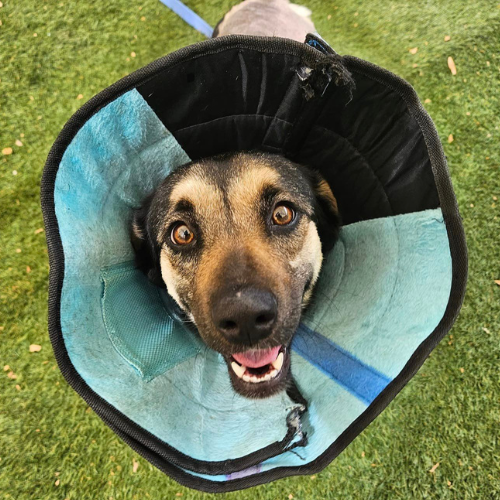 cases that go beyond the typical spay/neuter surgeries and vaccinations.
For example, Bertha, a puppy mill survivor, received no health care for many years, resulting in painful and serious chronic ear infections which caused her ear canals to become swollen shut with damaged tissue.
Thanks to generous donors, the MMF helped pay for specialized surgery to relieve her suffering. Even through all of the pain she endured, Bertha stole everyone's heart as she rejoiced in hugs, kisses and tender loving care at AAWL. She is now in a loving home, thanks to the compassionate people who donated to the Medical Miracle Fund.
Please help us help more homeless animals by donating today. No amount is too small and your generosity will be rewarded by wagging tails and soft purrs from those that need our help the most.
Prefer to donate through PayPal?