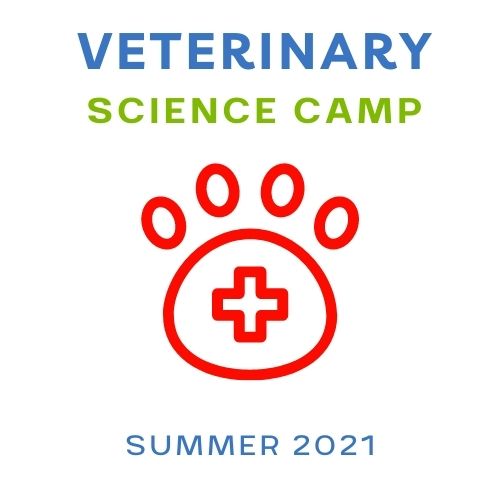 Our veterinary science camp is back and in a big way! Learn all about the field of veterinary science and medicine through guest speakers, hands-on lab activities, mock procedures, dissections, live surgery observations, and more. 
This is a full day, one week camp from 9am to 3pm offered to ages 12-17 years old at a cost of $350.
Registering multiple kids for camp? Use the code SIBLING to save 15%!
Updates: This camp is booked for the remainder of summer. 
Prerequisites / Requirements:
This program is for kids ages 12-17.
Full Day (9:00 am - 3:00 pm), one-week camp.
What to Bring:
Release & Liability Form.
Emergency Contact & Authorization to Pick Up Form.
Campers must bring their packed lunch, snacks, and water bottle each day.
Adults MUST show a photo ID every day for pickup, be 18 years of age, and be on the Authorization to Pick Up Form in order to sign out your child.
Fee:
Cost: $350 per week 
Fee includes (1) one-week program.
NO REFUNDS are offered on camp registration fees although we will happily transfer your payment to another program.
Upcoming Sessions:
We're working on our next course - please check back soon for upcoming sessions!