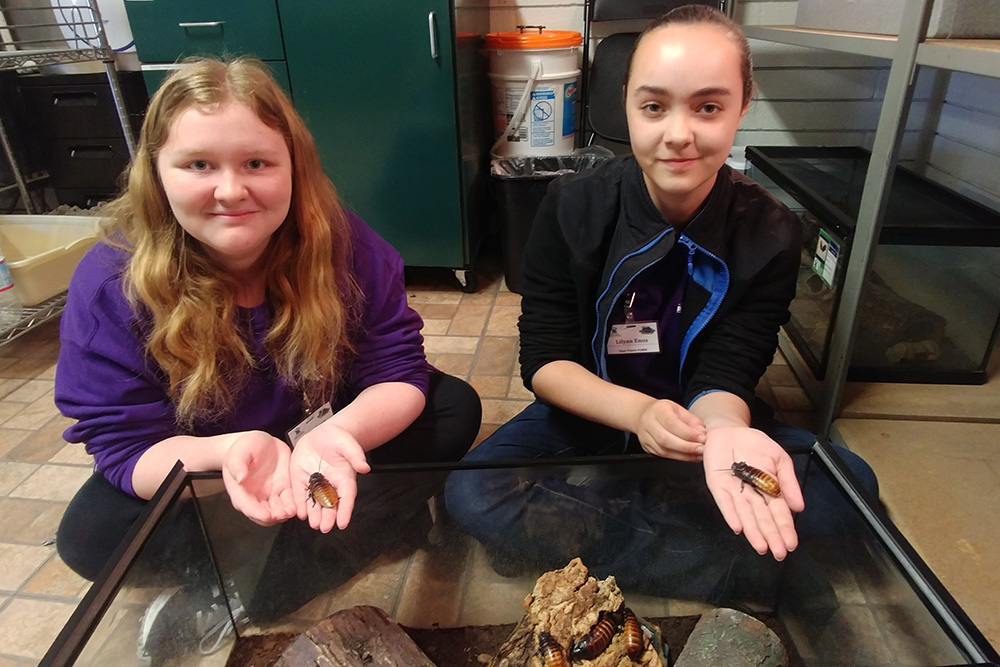 Become part of a group of teens who share a common interest and passion for animals and helping their community by joining Teen Tracks! This community service driven program helps teens gain knowledge, leadership skills, build responsibility, and develop new friendships all while making an impact in the lives of animals. Throughout the semester, 12 courses are offered on Saturdays allowing them to earn 40+ volunteer hours. 
Teen Trackers will get hands on experience working and caring for some of our animals here at Arizona Animal Welfare League by assisting with the daily care and husbandry of our animal ambassadors. This includes assisting with things such as socializing with the animals, preparing diets and feeding animals, cleaning/sanitizing enclosures, observing and maintaining animal records, monitoring animal diets and health, and more!  Other activities throughout the semester include special projects here at AAWL and offsite volunteer opportunities with other animal organizations in our community!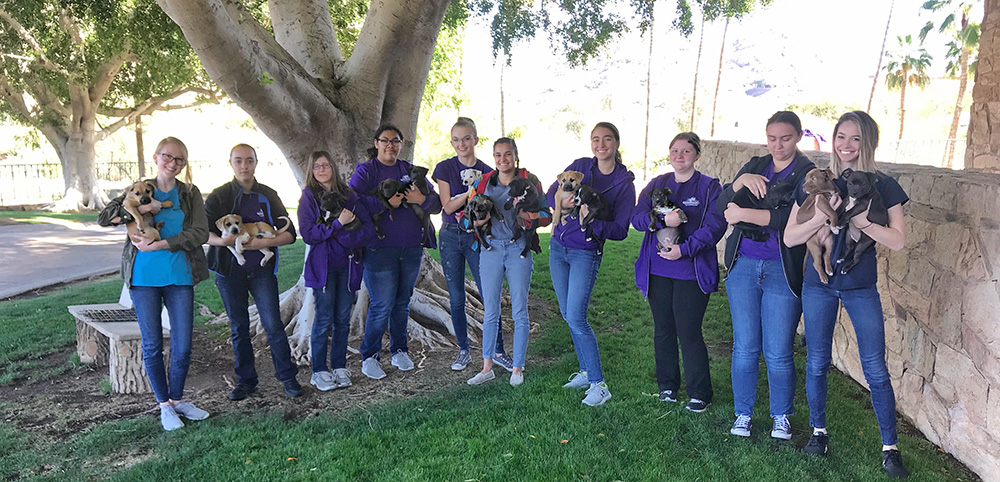 Prerequisites / Requirements:
12-17 years old
Teens must complete the online application by end of day Friday, February 1, 2019, to be considered for the Spring semester.
All applications are reviewed, and candidates demonstrating an interest in sharing their enthusiasm for animals, as well as animal related careers, will be selected to participate in our Teen Tracks program. Applicants will be notified by end of day on Tuesday, February 5th if they have been accepted in to the program. 
Fee:
Fee - $200 per semester
Upcoming Sessions:
There are no upcoming dates scheduled for this program. Check back soon!
AAWL Education Center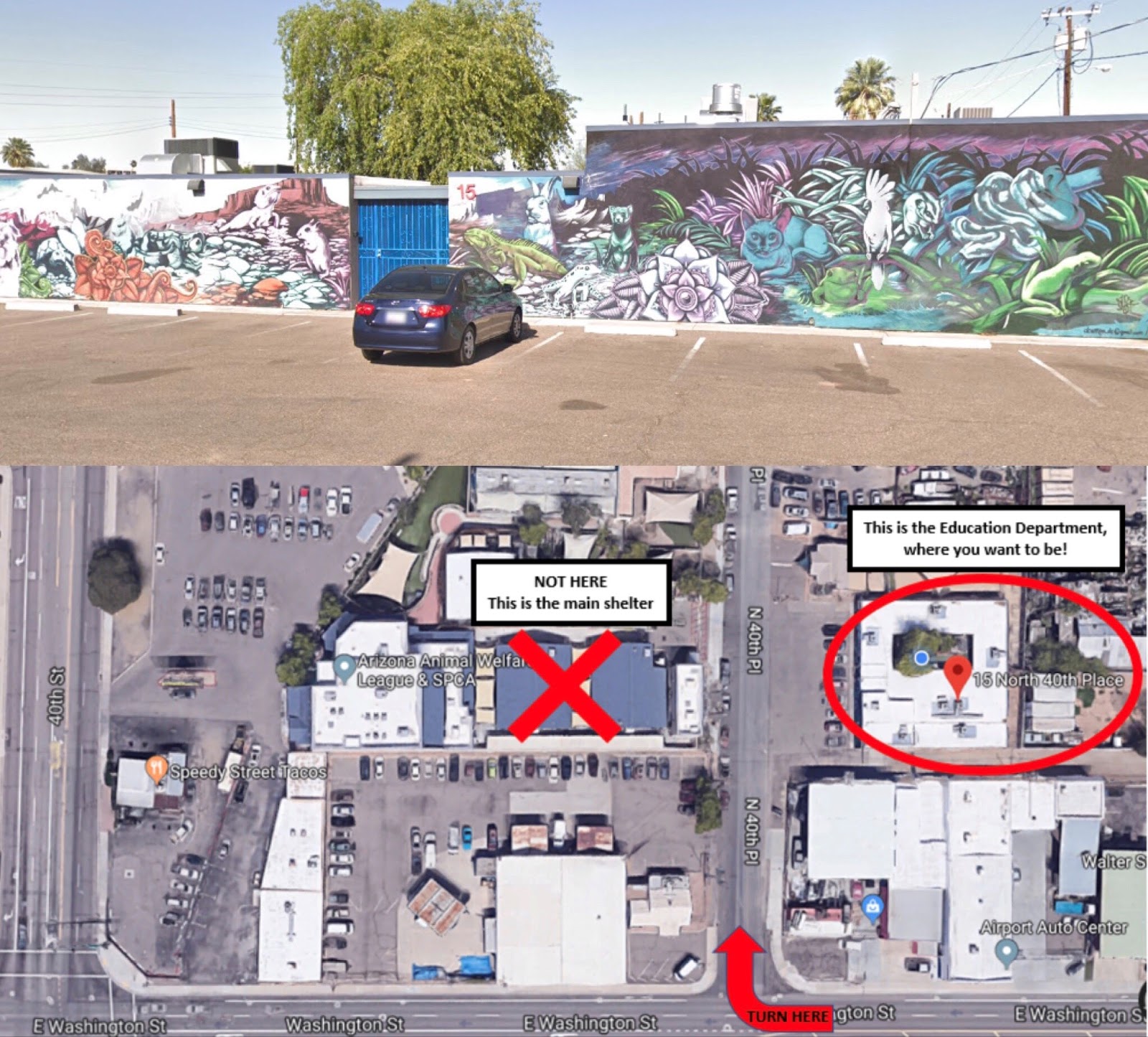 **Please note The AAWL Education Center is located at 15 N. 40th Place Phoenix, AZ 85034.**
This is where drop-off and pick-up will take place, NOT the Sonia Breslow Adoption Center main entrance on 40th Street. If you are using navigation do not set "Arizona Animal Welfare League" as your destination – that will take you to the main shelter, not the Education Department. 15 North 40th Place is the address you want to set as your destination.
Fall 2018 Schedule
The Teen Tracks program takes place over a twelve-week period. It will be held on the following Saturdays from 9:00 a.m. - 12:00 p.m.:
2/1/2019 - Applications due
2/5/2019 - All applicants are notified if they have been accepted in to the Teen Tracks program
2/9/2019 – Teen Tracks starts
2/16/2019
2/23/2019
3/2/2019
3/9/2019
3/16/2019
3/23/2019
3/30/2019
4/6/2019
4/13/2019
4/20/2019
4/27/2019 – Teen Tracks ends
Teen Trackers are highly encouraged (but not required) to attend as many Saturday's as they can!
Please note: Teens are responsible for their own means of transportation to and from any offsite visits.