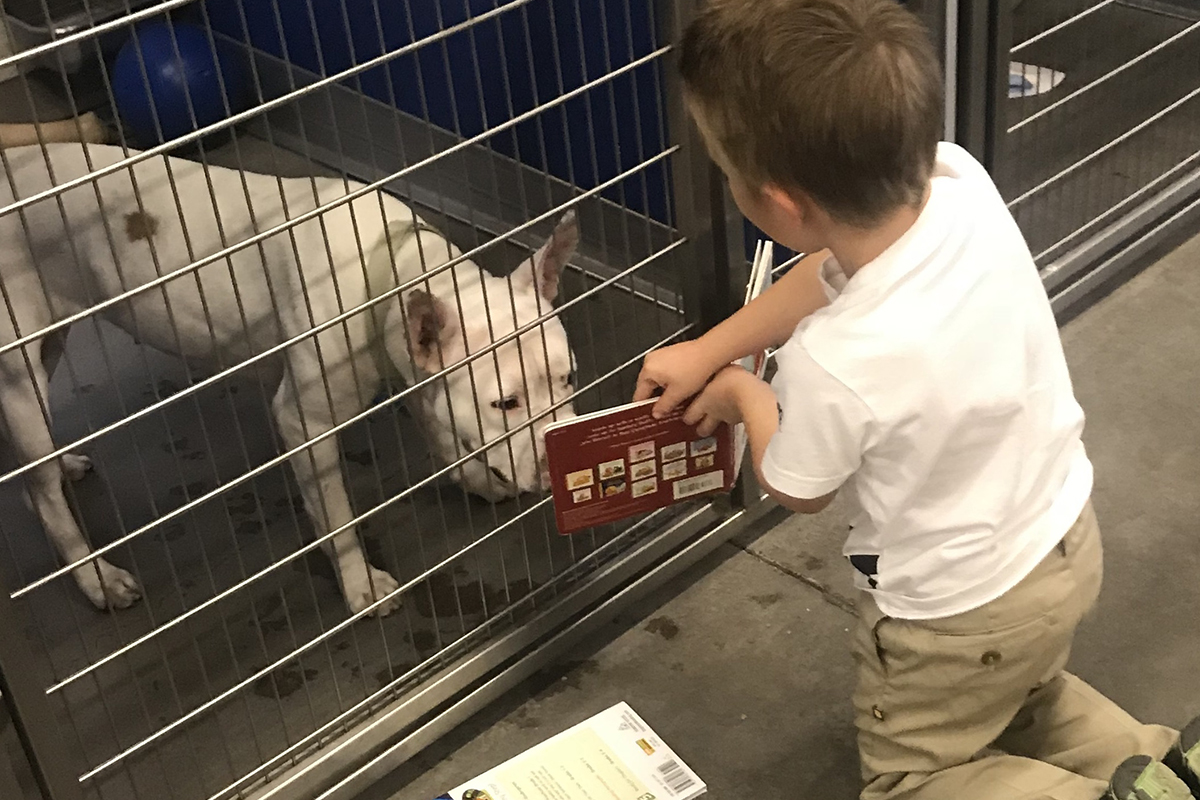 ***Due to COVID 19 we are not accepting registrations for this event at this time. Registration for this event will open if safe to due so and in accordance with recommendations from state and federal government ***
Help get our shelter dogs' tails wagging by reading to them! This is a positive experience that helps create bonds and builds the dog's confidence which will help them get adopted. This also gives children a chance to practice their reading skills in front of a non-judgmental (and cute) crowd. Ages 6-17 are invited to learn how to safely interact with dogs and read to our adoptable pups!
Please bring your favorite book to read to our dogs!
Parents are welcome to stay and read with their child for $7 per parent.
Space is limited to 20 people and is first come-first served. Please pre-register here to secure your spot, as drop-ins the day of cannot be guaranteed a space.
Prerequisites / Requirements:
This program is open to kids ages 6-17.
Participants must have a respect for animals, other participants and instructors.
Participants must be able to follow direction and have an eagerness to learn.
Children with extreme allergies to small mammals, birds, dogs or cats should not attend.
Participants must follow the age ranges specified in the camp descriptions or be within 3 months of the minimum age. No exceptions.
What to Bring:
Please bring your own book(s) to read to our dogs.
Closed toe shoes
Appropriate clothing for bending down, leaning, carrying, etc. Short shorts and low cut tops are not permitted.
Water bottle
 Authorization forms (sent upon successful registration)
Fee:
$15 per child + $7 per parent if parent opts to stay for the program
Upcoming Sessions:
We're working on our next course - please check back soon for upcoming sessions!
AAWL Education Center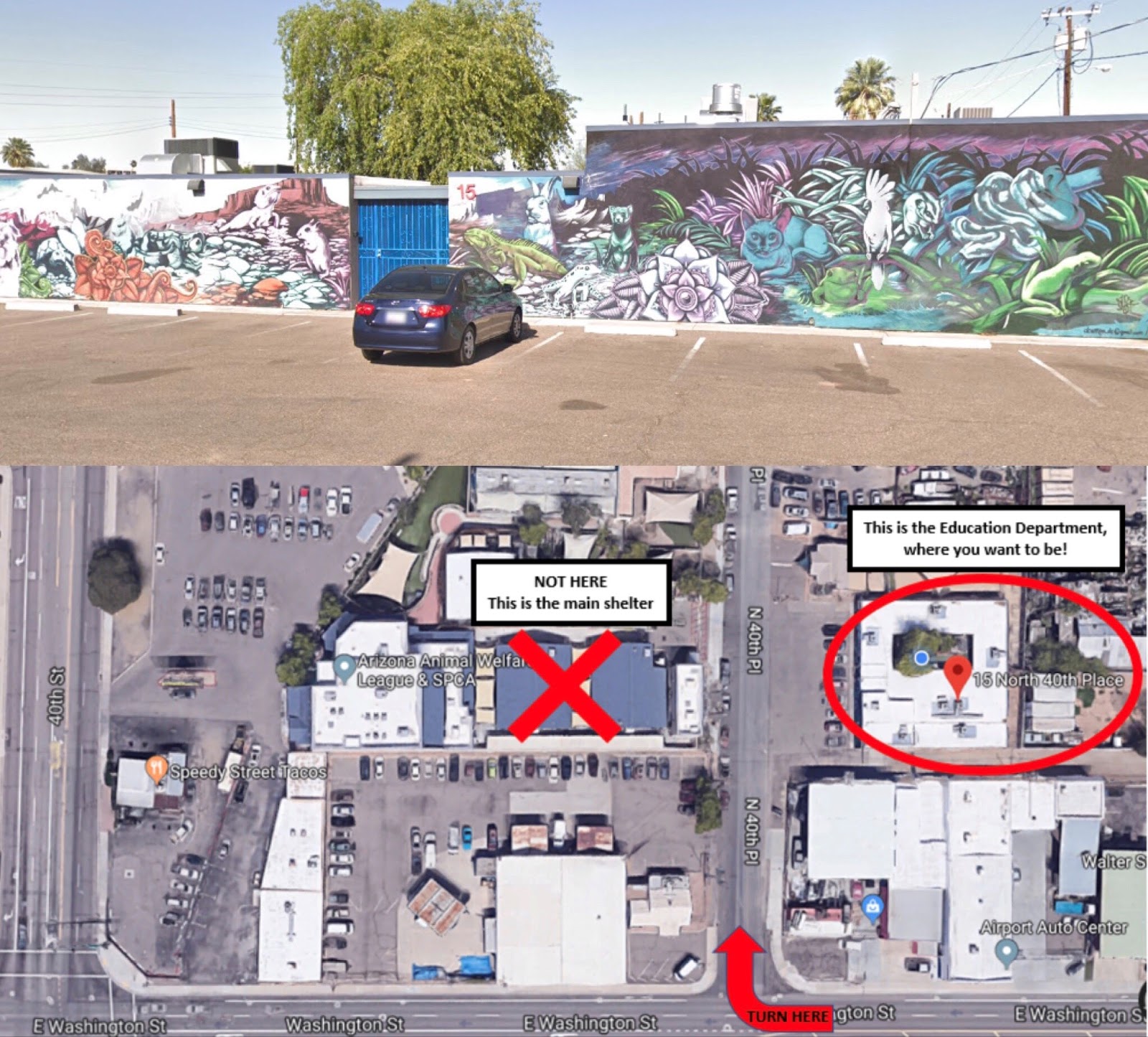 **Please note The AAWL Education Center is located at 15 N. 40th Place, Phoenix, AZ 85034.**
This is where drop-off and pick-up will take place, NOT the Sonia Breslow Adoption Center main entrance on 40th Street. If you are using a navigation system, do not set "Arizona Animal Welfare League" as your destination – that will take you to the main shelter, not the Education Department. 15 North 40th Place is the address you want to set as your destination.