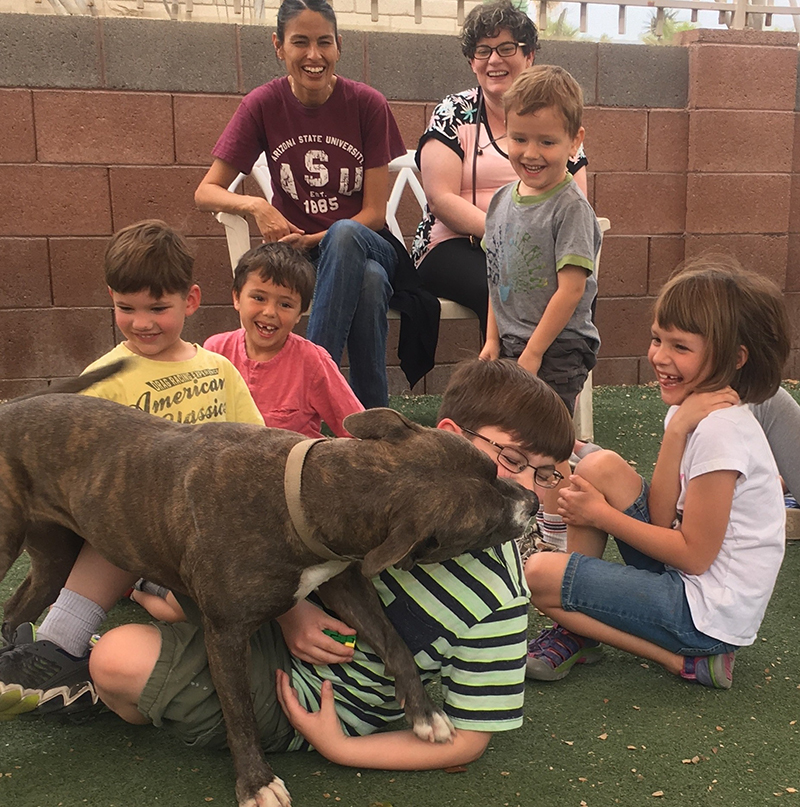 ***Due to COVID 19 we are not accepting registrations for this event at this time. Registration for this event will open if safe to due so and in accordance with recommendations from state and federal government ***
Family Volunteer Days is a program designed for adults and children to volunteer together in a safe, educational, and rewarding setting.  Led by a professional humane educator, Family Volunteer Days allows families with children ages 6-17 to participate in everyday volunteer activities at our shelter.  Activities could include: cleaning kennels, condos, or enclosures, cleaning transport vehicles, weeding, making enrichment activities, laundry, and more.
At all times, Parents/guardians/adults in attendance are solely responsible for the supervision of their children in attendance. If children become unruly, excessively loud or disrespectful, we will politely ask parents to step in. While rare in occurrence, we may end our tour or program at any time if we feel that either the animals or children are at risk.
Prerequisites / Requirements:
Participants must have a respect for animals, other participants and instructors.
Participants must be able to follow direction and have an eagerness to learn.
Those with extreme allergies to small mammals, reptiles, dogs, or cats should not attend.
Youth participants must be at least 6 years old. 
Participants must come prepared for physical labor and wear appropriate clothing (i.e. close-toed shoes and pants).
Adult participants must be able to lift 15 lbs.
There is a minimum participant requirement. In those rare circumstances of cancellation, all attendees will be contacted and offered alternative options.
What to Bring:
Authorization forms (sent upon successful registration)
Close-toed shoes
Water bottle
Appropriate clothing for bending down, leaning, carrying, etc. Short shorts and low cut tops are not permitted.
Fee:
Pricing is $15 per person with a maximum of 5 people per family.
Upcoming Sessions:
We're working on our next course - please check back soon for upcoming sessions!
AAWL Education Center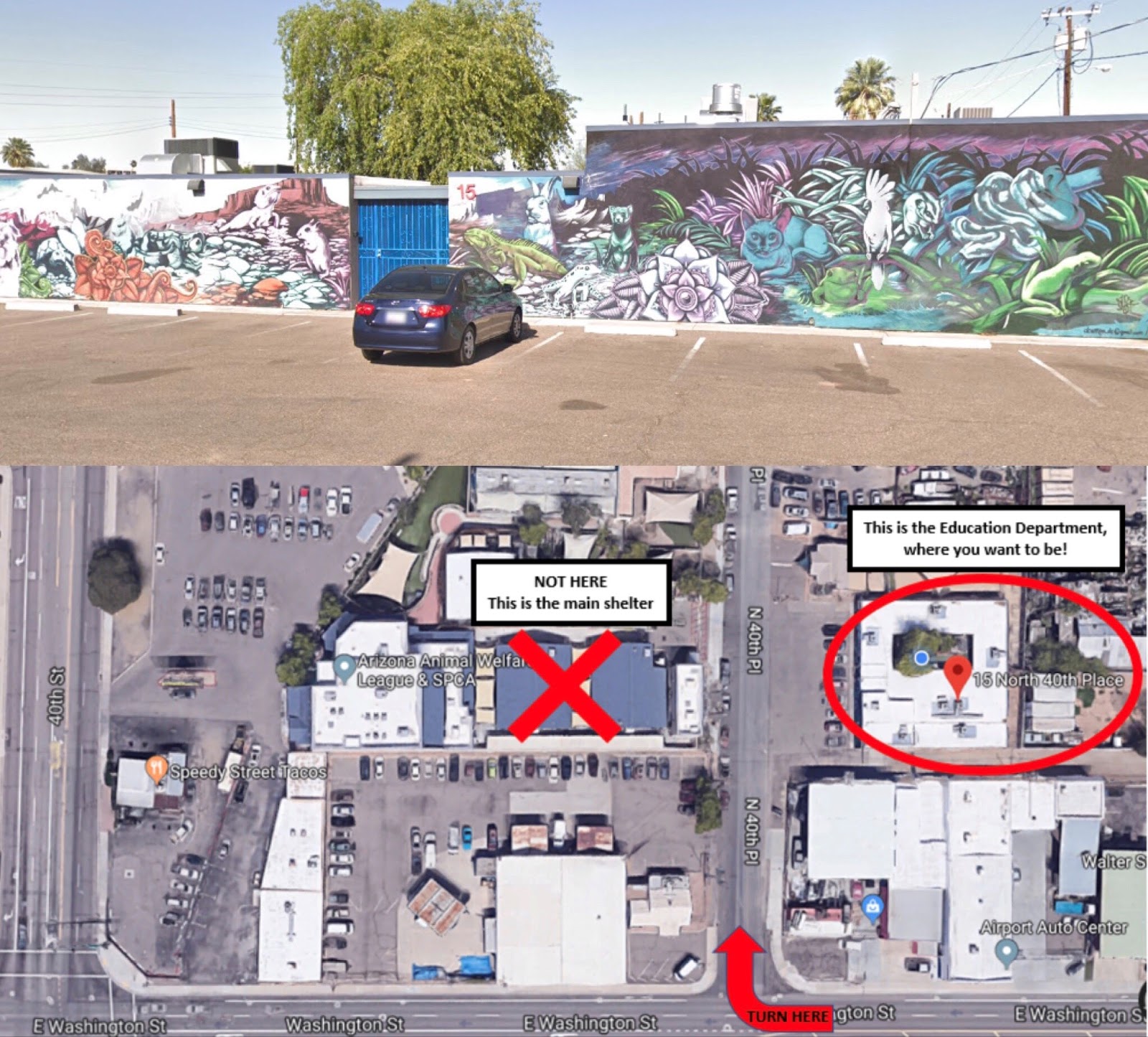 **Please note The AAWL Education Center is located at 15 N. 40th Place, Phoenix, AZ 85034.**
This is where drop-off and pick-up will take place, NOT the Sonia Breslow Adoption Center main entrance on 40th Street. If you are using a navigation system, do not set "Arizona Animal Welfare League" as your destination – that will take you to the main shelter, not the Education Department. 15 North 40th Place is the address you want to set as your destination.