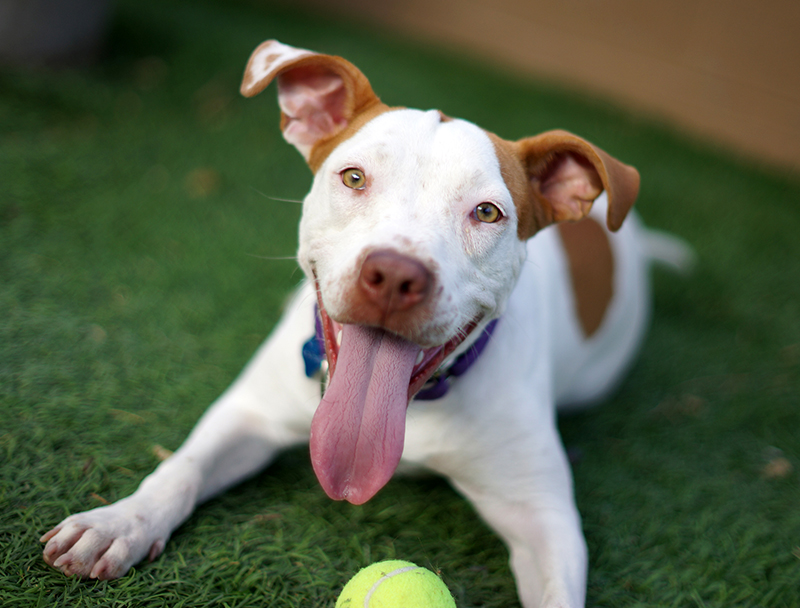 Businesses can partner with AAWL in many ways to save lives and encourage employee involvement in a great cause: adorable pets! 
To get started, complete this form and select all programs of interest to you.
Giving Opportunities
Workplace Giving
Many employers sponsor annual workplace giving campaigns through which employees can elect to make payroll deductions to selected charities. Encourage your employer to participate in such a campaign and see if AAWL is a possible choice. What a convenient way to help homeless animals!
Portion of Sales
When your company partners with AAWL to donate a portion of sales, it is a win-win situation. As long as we receive a donation from you at least every quarter, we'll list you under our Shop and Give page, encouraging animal advocates to support us through you! Being a good corporate citizen is also a good business decision. 
AAWL relies solely on voluntary donations and does NOT receive any tax dollars, government money, or portions of donations made to national humane organizations.
Sponsor a Pet
Sponsoring a pet helps to provide food, shelter, spay/neuter surgery and veterinary care for the animals in our care while giving you exposure. Learn more.
Event Sponsorship
Some of AAWL's most significant fundraising happens at our Signature Events. Gain tremendous exposure to a targeted group of animal lovers, while helping us underwrite the cost of our events through various sponsorships, enabling us to put a higher percentage of fundraising directly to animal care.
Employee Matching
Matching gifts are an easy way to double (sometimes even triple!) a charitable contribution. Thousands of U.S. companies and corporate foundations match their employees' gifts to nonprofit organizations, such as AAWL.
Encourage your company to add this fun benefit and join several local organizations supporting nonprofits in your community.
If your company offers a matching gift program:
Contact the personnel officer.
Request your company's matching gift form.
Complete the matching gift form and send it in along with your donation to AAWL. We'll do the rest!

Already donated online? No problem, just email or mail the form to us notating your existing donation.
Mail to: AAWL, Attn: Development, 25 N. 40th St., Phoenix, AZ 85034, or email to development@aawl.org
Some of our Participating Matching Organizations
21st Century Fox
AAA Arizona
Ace Precision Machining Corp
Aetna Foundation
Air Products and Chemicals
Alaska Airlines
Allstate
American Express
American Family Insurance
Ameriprise Financial
Andeavor
Apple Inc
Applied Materials
APS
Assurant, Inc.
Automatic Data Processing Inc
Avon
Bank of America
Bard Peripheral Vascular
Bright Funds Foundation
Bristol-Myers Squibb
British Petroleum (BP)
Broadridge
C.R. Bard Foundation
Cambia Health Foundation
Capital Group
Cardinal Health Inc.
CarMax
CarMax Foundation
Charles Schwab & Co., Inc.
Chevron
Choice Hotels
CNA Charitable
Coca-Cola
Community Safety Foundation
CopperPoint Insurance Companies
Costco Wholesale Corporation
CSAA Insurance Group
Dell Inc.
Discover Financial Services
Early Warning Services
Eaton Corp
Eide Bailly LLP
Elastic BV
Expedia, Inc
ExxonMobil
Financial Engines
FM Global
Freeport-McMoRan
Gannett
Gap Corporation
Genentech, Inc
General Electric
General Mills
GoDaddy.com, LLC
Herman O West Foundation
Hewlett Packard
Home Depot
Hyland Software
IBM
Intel
John & Johnson
Johnson & Johnson
JPMorgan Chase
Kaiser Permanente
Liberty Mutual Insurance
Lincoln Financial Group
Liveops Inc.
Macy's
MBIA (Municipal Bond Insurance Association)
McKesson Foundation
Microsoft
Morgan Stanley
Nationwide Insurance
Novartis Corporation
Oracle Corporation
Pepsico
Pfizer
Progressive Insurance
Pulte Group, Inc.
QUALCOMM
QuoteWizard
Roche Diagnostics
Ryan Companies
Salesforce.org
Silicon Valley Bank
Soros Fund Management
SRP
State Farm Companies
Symantec Corporation
The Hartford Insurance
Total Quality Logistics, LLC
Toyota4Good
UBS
United Health Group
USAA
Vanguard
Verizon
Voya
Yelp Inc
Is your company not listed? Check out a more extensive list of companies with employee matching here!