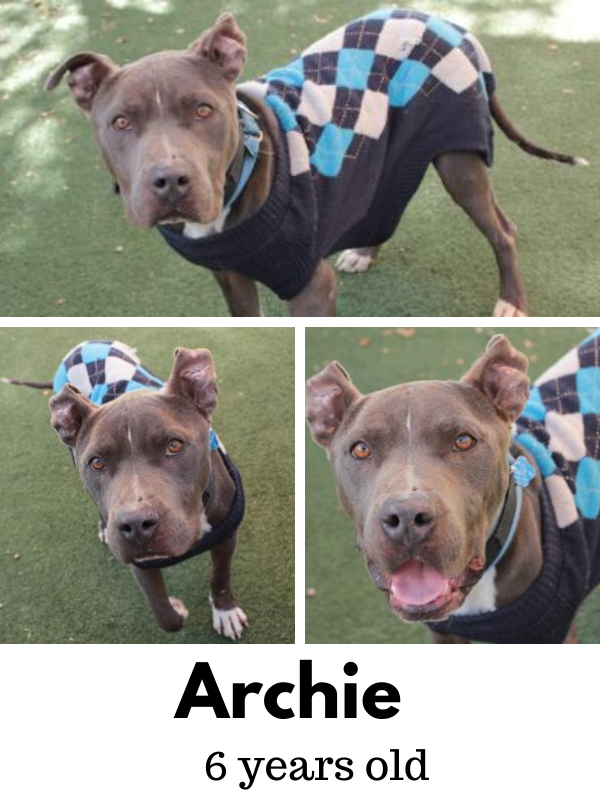 ABOUT ME: I have had it real rough the 6.5 short years I've been around. I oringally came to AAWL in 2016 as skin and bones – they nursed me back to health but I've struggled to find my "place" since then and been bounced around all over. I don't like the shelter environment at all and I'm looking for a foster home to love me until my perfect family comes along.
MY IDEAL FOSTER FAMILY WOULD BE: I need an active home with no kids and no dogs – I know that's a lot to ask. I'd be perfect for someone who is single and looking for a buddy to hang out with!
HOW AM I WITH KIDS: I would be best with teens that are high school age.
HOW AM I WITH OTHER DOGS AND CATS: Since I came to the shelter soooo skinny all those years ago I've struggled with sharing my things and space with other animals. I need a home without other dogs or cats.
WHAT ARE MY SPECIAL REQUIREMENTS: Since I would still be available for adoption while in the foster home my foster family must be willing to communicate with potential adopters about me. AAWL would also like me to attend some basic training classes while waiting for my furever family – my foster family would need to be willing to take me to these weekly classes.
If you think we would make a great team for foster, please email my buddy Elisha at EDillon@aawl.org!