Help Beemer Save Her Buddies By Donating Today!
As Beemer rode from AAWL's Rural Rescue partner to the valley, she had no idea how her life would change forever. After living in an abandoned house, she never knew she would spend her days lounging at Arizona's premiere BMW dealership,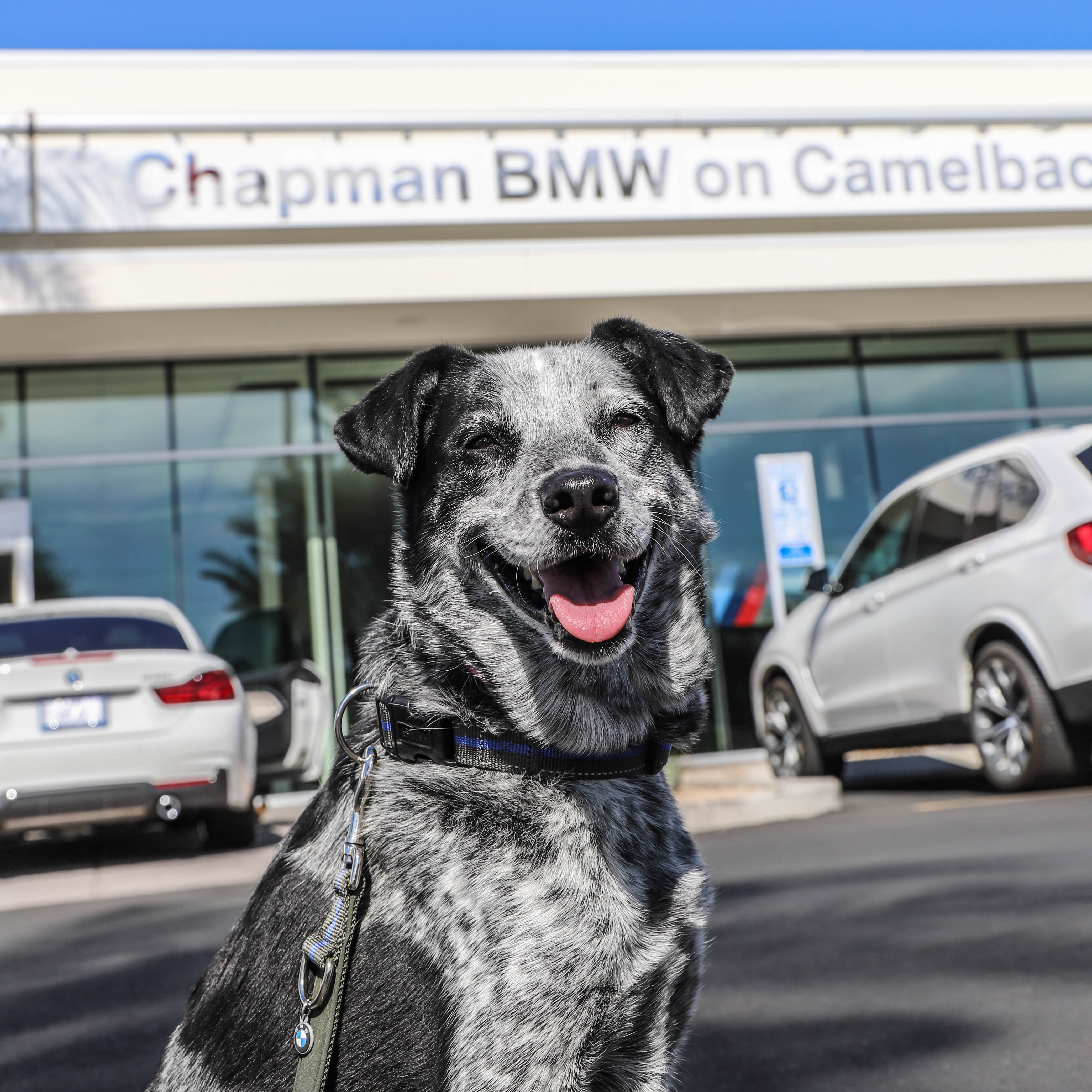 Chapman BMW on Camelback. She never knew the GM, Bob Cola, would fall desperately in love with her and adopt her. She never knew she would help AAWL and Chapman BMW on Camelback save the lives of over 1000 rescued animals across Arizona. 
Now with Beemer's Drive, you can help a Rural Rescue like the one who helped Beemer and AAWL! On January 18th, AAWL's intake team and Chapman BMW on Camelback will drive hundreds of miles to deliver supplies and help rescue homeless animals needing a second chance from one of our Rural Rescue partners. Your donations will buy much needed supplies for the Rural Rescue and provide care for our rescued animals once they are at AAWL, as well as helping our Rural Rescues across the state. With our programs almost solely funded by supporters like you, we can only continue our lifesaving trips like Beemer's drive with your donations.
Only working as a community will we win the fight against pet homelessness.