The Arizona Animal Welfare League Introduces a new anti-bullying program for children, with the help of a furry friend.
Teaching children to respect and care for all living things, this program focuses on the core values of:
Responsibility

– doing what you are supposed to do whether you want to or not

Compassion

– understanding how someone feels and doing something about it

Integrity

– being honest and having a strong character even when no one is watching

Self-Control

– not letting your emotions control your actions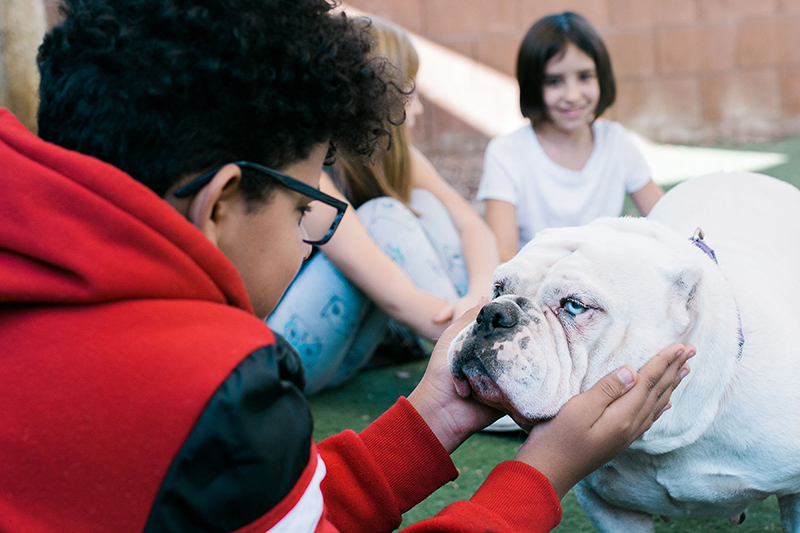 With the help of a friendly dog, our instructor will inspire students to become advocates for people and animals, teaching them techniques to stop bullying whether as a victim or a bystander.
Students will also learn how to safely approach a dog and how to behave in a safe manner around dogs. Our "Buddy Dog" will engage with each student individually, giving them the opportunity to practice what they are learning.
There is a fee for the program that varies by the length of the program and the number of children in the class. For more information, call AAWL's Education Department, 602-273-6852, Ext. 122.
We can customize our program to fit classroom and clubs timeframe or needs.
Partial assistance and scholarships may be available.
Graciously Sponsored by: