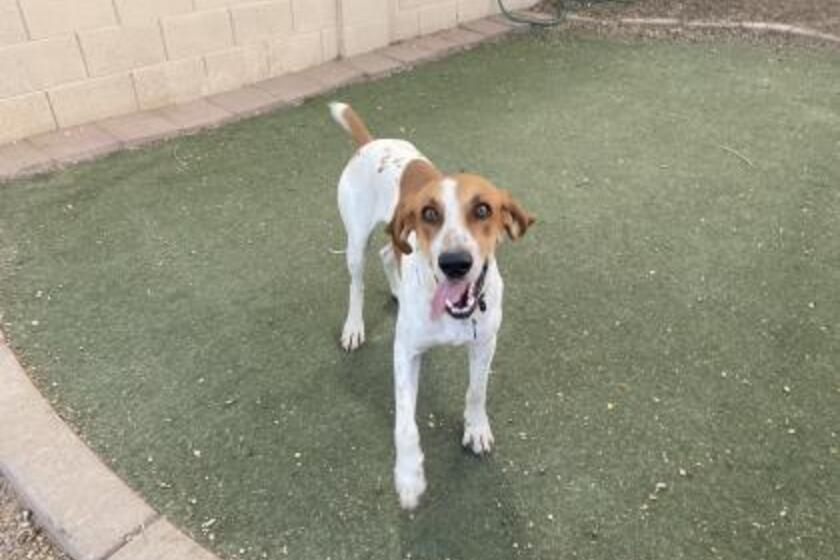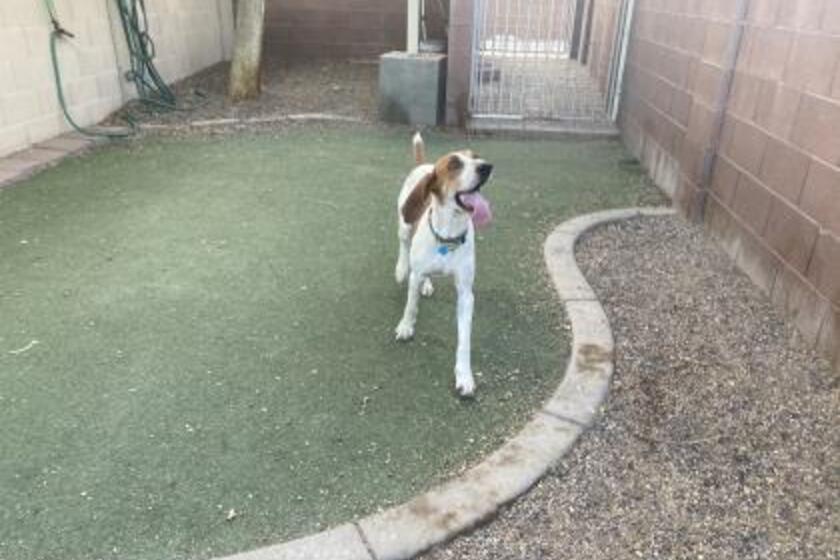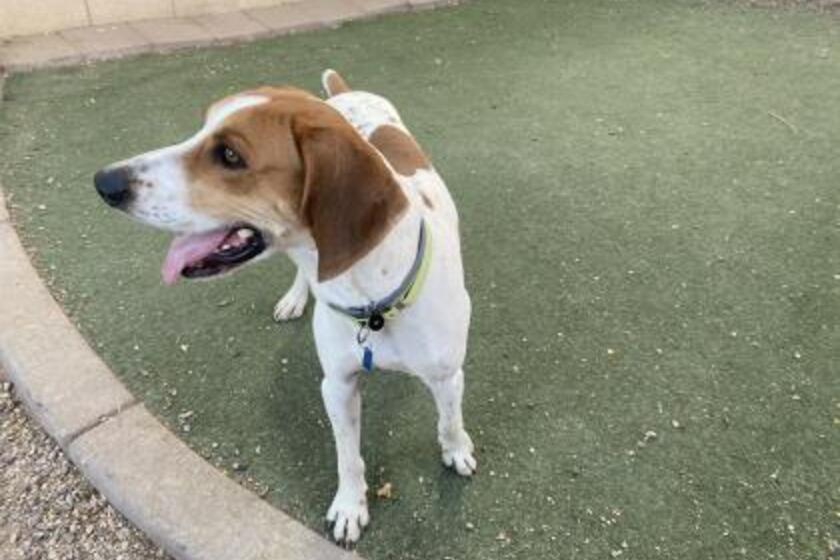 HI hoomans! My name is Oatie... and I aint nothin but a hound dog! Can I snoop around your door? Can I wag my tail... if you feed me more!? Are you looking for an active companion to SING your favorite blues with? Maybe that can be me! I am an extremely smart pup with an impressive stamina who loves to use my nose to search, play, and go for long walks! ! My new family needs to be active and match my go-go-go lifestyle, daily walks, runs, and bike rides would help me get out that extra energy so I can settle down and hang out with you for the rest of the day. I can be selective with my dog friends, so it's best if I meet any potential fur siblings here at the shelter. Training will help me work on my focus and develop into an amazing dog, as well as help us bond together. Will you adopt me and sing with me forever?
Make an appointment to meet me at AAWL's Main Shelter!
25 N. 40th St
Phoenix AZ 85034
https://aawl.org/content/appointment-based-adoptions
AAWL thinks I can live with children ELEMENTARY age or older.
AAWL thinks I am MUST MEET other dogs prior to adoption. Please bring your dog here to the shelter to meet me!
AAWL thinks I am a DAILY WORKOUT.
AAWL does not know if I can live with cats.
Gender
Male
Age
3 Years 0 Months
Size
L
Weight
62 pounds
Adoption Fee
285.00
Site
Shelter - AAWL & SPCA
Location
Building 6
Pet ID
46101688