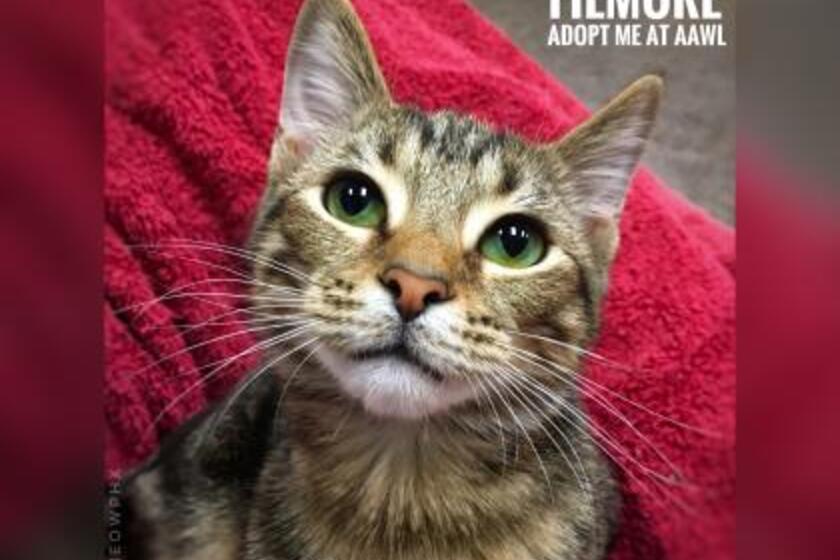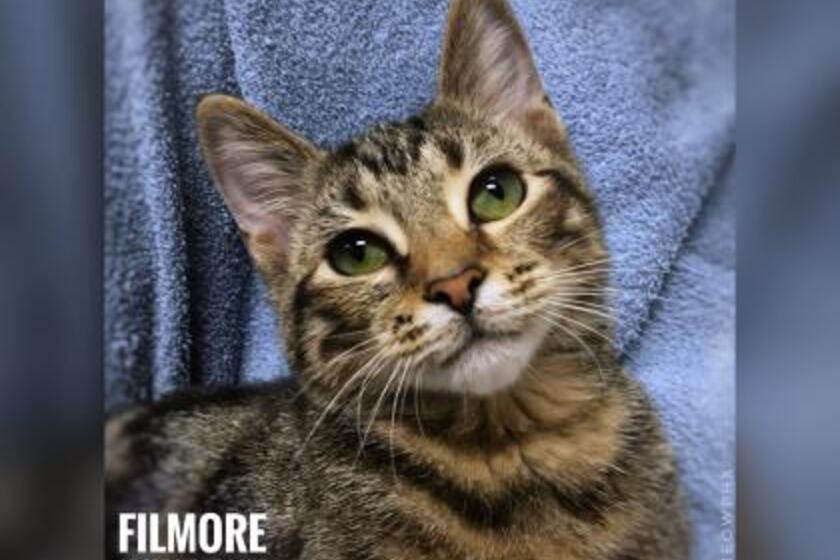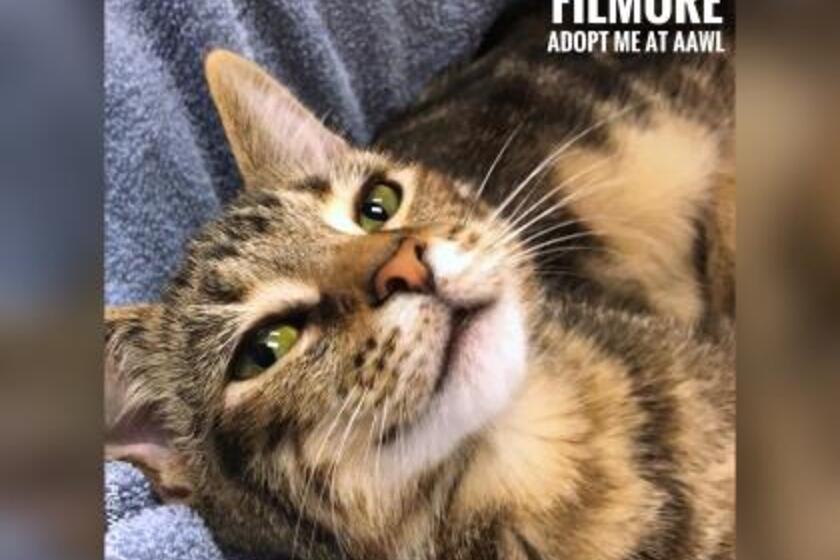 Hey everyone, I'm Filmore!
If you're looking for an outgoing, playful, affectionate little companion with a big personality and a heart to match, I'm your dude! I'm still young so I have a lot of energy and I love to play. Toys, people, other cats - they're all entertaining to me! After I'm tired out I'm super snuggly and enjoy being held and cuddled. I'll also make a cute little meow when I'm feeling lonely and need some more love! I have some special diet and medical needs but I more than make up for that with my stunning personality and hilarious antics. I promise to give you a lifetime of love - won't you come visit me?
***My adoption fee is sponsored by Petco!!
Come see me and my adoptable friends at AAWL's Sonia Breslow Adoption center!
25 North 40th Street
Phoenix, AZ 85034
Questions about me? Contact our shelter at 602-273-6852 ext. 103.
Gender
Male
Age
8 Months
Size
S
Adoption Fee
120.00
Location
Cattery Lobby
Pet ID
38408164