Celebrate your birthday with us at Arizona Animal Welfare League for a doggone good time!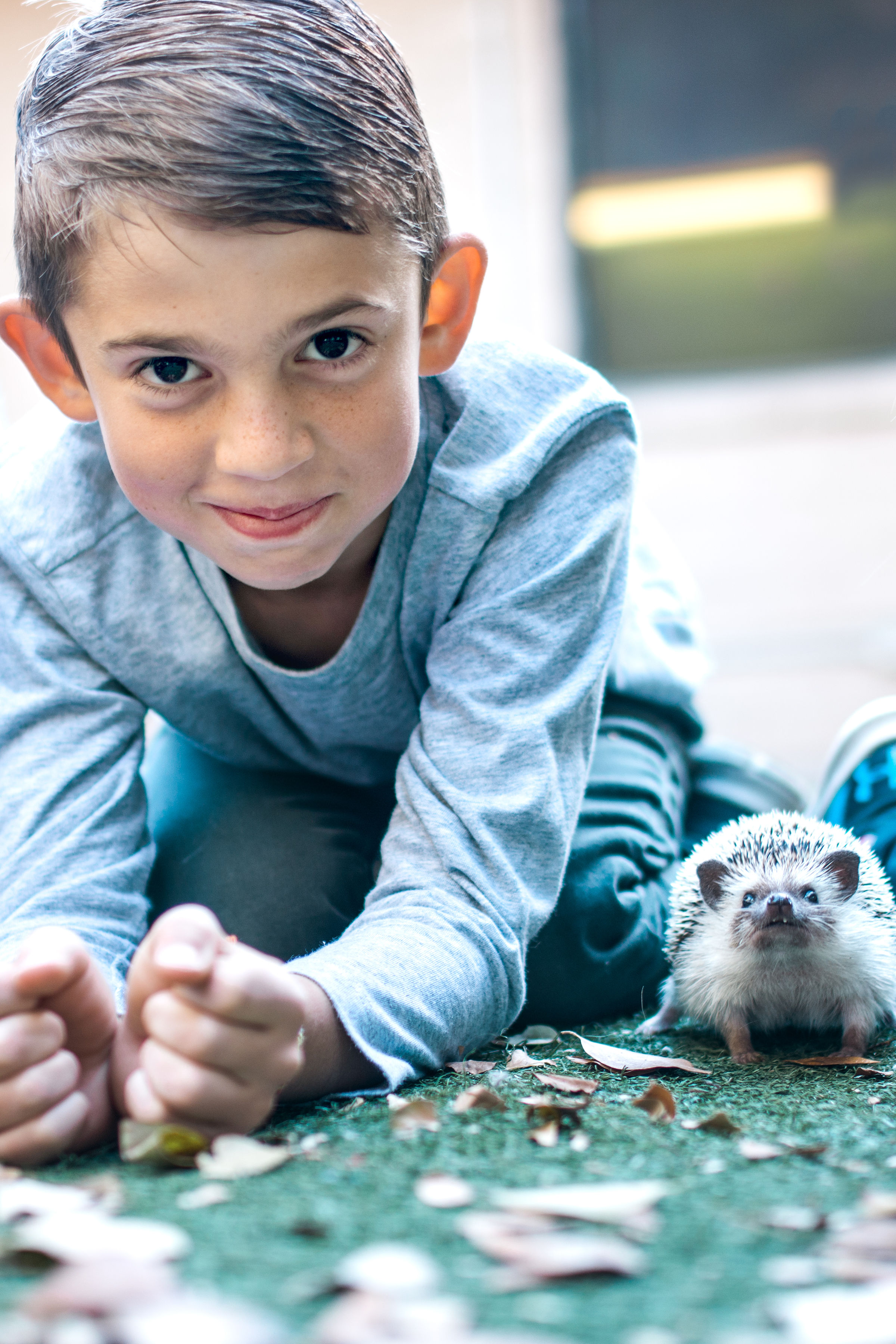 **All birthday party events have been canceled at this time and until further notice**
Have an unforgettable, animal filled birthday that is sure to be one-of-a-kind and full of fun!  Our birthday parties offer hands-on animal interactions chosen by the birthday child! Each birthday party comes standard with a VIP Behind the Scenes Tour of the shelter, your very own private room and host, and 2 total hours of party time.  How you spend it is up to you!  
5 min: Welcome
30-45 min: VIP Tour
20-30 min: Food/Cake/Drinks OR 1 activity of your choice
40 min-1 hr: 1 Activity
Choose from the options below to create a one-of-a-kind birthday party for your child, or pick one of our specialized birthday packages!  Due to the interactive nature of this program, parties are appropriate for ages 5-adult!  Guests younger than 5 years old may not be able to participate in some activities.
Please note: At all times, Parents/guardians/adults in attendance are solely responsible for the supervision of all children in attendance. If children become unruly, excessively loud or disrespectful, we will politely ask parents to step in. While rare in occurrence, we may end our tour or program at any time if we feel that either the animals or children are at risk.
**All birthday party events have been canceled at this time and until further notice**
All Birthday Parties Include:
Personal Party Host: One of our humane educators is your party host for the day!
Private room in the Education Center for your party
20 total guests (including adults + children)
Behind-the-scenes tour: Take your own private tour of our kennels, cattery, and our exotic ambassadors while finding out all about the work that the Arizona Animal Welfare League does for the animals in our care and in the community
Personalized invitations sent to you via email
Specialized Birthday Packages
"Chihuahua Celebration" (small)
$200
This package is a great option for those looking to add their own touch to their child's party!  This package does not include food, drinks, or decorations so you can customize it with your own items! 
Party host
Private room
VIP Tour
Invitations
+1 Activity
"Pug Party" (medium)
$280
This package is perfect for those looking to have an awesome party while still being able to provide your own food and drinks. A decorated room with puppy decorations is included as well as party favors for each of the guests.
Party host
Private room
VIP Tour
Invitations
+1 Activity
Decorated room
Party favors for child guests
"St Bernard Shindig" – Best value! (large)
$395
This package is perfect for parents looking to have us take care of the entire setup!  A decorated room, 4 large pizzas, a cake, party favors, paper goods, and invitations are all included in this package.
Party host
Private room
VIP Tour
Invitations
+1 Activity
Decorated room
Party favors for child guests
1 Cake
4 Pizzas
20 Juices and waters
Paper goods
Choose one Activity!
Our humane instructor party host will lead you through the activity you choose.
Animal interactions with our exotic animals: Get an up close meet-and-greet with some of our exotics.  Choose from snakes, lizards, ferrets, rabbits, and more!
Read to dogs: help our pups relax and unwind by reading them a story! Bring your own book or choose one of ours.
Read to our Education Ambassadors (rabbits, chinchillas, ferrets, etc): socialize and comfort our education mammals while reading your favorite book or one of ours!
Girl/Boy Scout badge activities (Please specify the badge you would like to do activities from): choose activities you still need to accomplish for your badge or sample a few different requirements.  Be sure to let us know which badge you're working towards!
Keeper Care with our Education Ambassadors (cleaning cages, feeding, etc): with over 35 exotic animals in the Education Department, constant care is key!  Help out by cleaning, feeding, and/or socializing the mammals or reptiles.
Play in yard with a dog: Help one of our pups get some exercise in a yard!  Playing with toys or even just some snuggles, your kids and our canine friends are sure to have a great time! (Weather Permitting)
How do you meet a dog: Learn from our experts all about how to properly meet a dog… and practice with a shelter pup!
Party Additions!
Food and Drinks:
Cake: Choose from chocolate or vanilla and add a personalized message of your choice.  One cake serves 48. $45 each.
Pizza: One Large 1-topping pizza with your choice of topping.  One pizza serves about 7 children. $15 each.
Juices and waters: 8 oz bottles of water and 6oz juice boxes. $15 for a pack of 10 juices/water.
Paper goods: Paper plates, napkins, and utensils for guests. $15 for paper goods for 10 guests.
Misc. Additions:
Decorated room: Decorations provided by AAWL and room decorated by your party host-just show up and party! $30 for decoration rental and setup
Party favors. $5 per child guest
Book Your Birthday Party Today
Want to host your next birthday party at AAWL? Give us some details about your party and we will be in touch with you to start the planning.