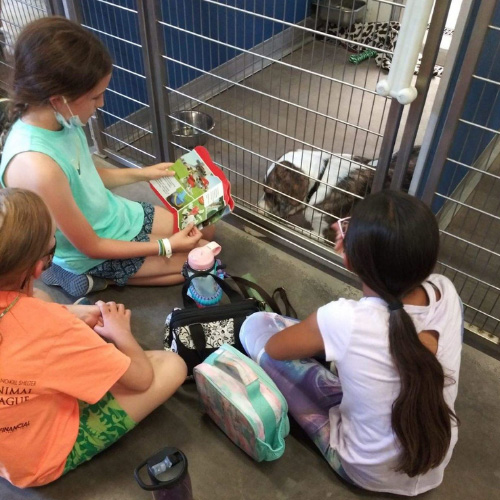 Reading to Rover is a great way for kids to practice their reading skills without judgement and our dogs sure appreciate the company too! This program is available to individuals, small groups, and schools.
RTR is available Tuesday through Thursdays for 30 minute sessions with a cost of $10 per child, per session.
Current scheduling is available for:
Tuesdays and Thursdays from 4:00-4:30 and 4:30-5:30
Wednesdays from 2:00-2:30, 2:30-3:00, 3:00-3:30, 3:30-4:00, 4:00-4:30, and 4:30-5:00
Please note, scheduling may vary in correspondence with school breaks. Additional scheduling may be available for groups and schools.
Please contact us at eduadmin@aawl.org for your specific needs and to reserve your spot today!