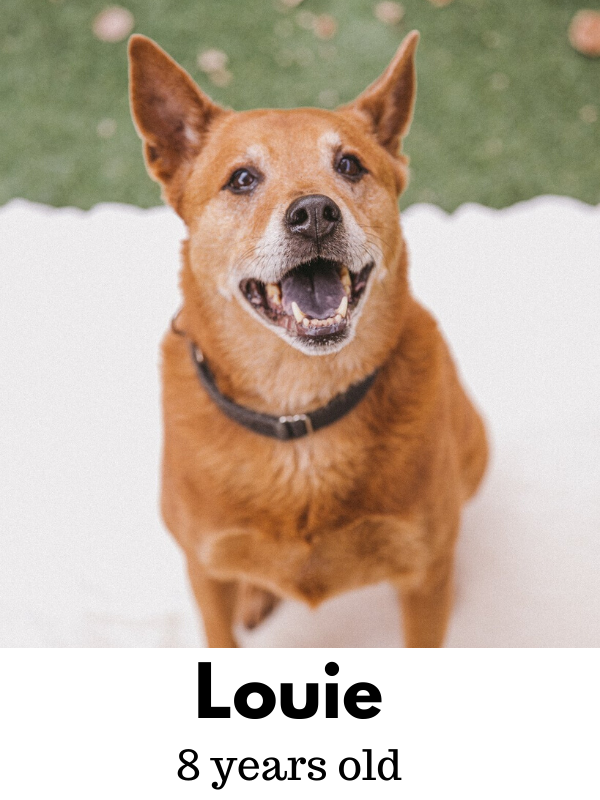 Louie
ABOUT ME: I am a mature gentlemen who can be a bit persnickety with new people. However, I do love treats so I can easily get used to new people if they have treats.  Don't let my age fool you, I am still full of energy and will be the life of the party with my squeaky toys.
MY IDEAL FOSTER FAMILY WOULD BE: I would prefer a calm quiet home where I can play when I want and lounge the rest of the time.
HOW AM I WITH KIDS: I am not a fan of kids so I would need a home without any whippersnappers. 
HOW AM I WITH OTHER DOGS AND CATS: I've lived a long time and had to deal with a lot of stuff so at this point in my life I would need a home without dogs or cats.
WHAT ARE MY SPECIAL REQUIREMENTS: Since I would still be available for adoption while in the foster home my foster family must be willing to communicate with potential adopters about me. AAWL would also like me to attend some basic training classes while waiting for my furever family – my foster family would need to be willing to take me to these weekly classes.
If you think we would make a great team for foster, please email my buddy Elisha at EDillon@aawl.org!